Dear Recruiter,

This is to inform you that a fake individual/agency is sending mails to Recruiters asking them to click on a link to confirm their employer's account with Naukri. We want to inform you that under no circumstances does Naukri seek login details from its registered employers.

In case you or any of your acquaintances have received such mails, you are advised not to click on any of the links present in the mail.

Remember: Please beware that clicking on the link may disclose your confidential information.

Examples of such emails with fraudulent intentions being circulated by a fake agency/individual are pasted below for your reference. These mails asks employers to confirm their login details in the guise of carrying internal maintenance.

DO NOT RESPOND TO SUCH MAILS!
DO NOT SHARE/ENTER YOUR ACCOUNT USERNAME-PASSWORD IN ANY E-MAIL OR ANY PUBLIC LINK!

Example 1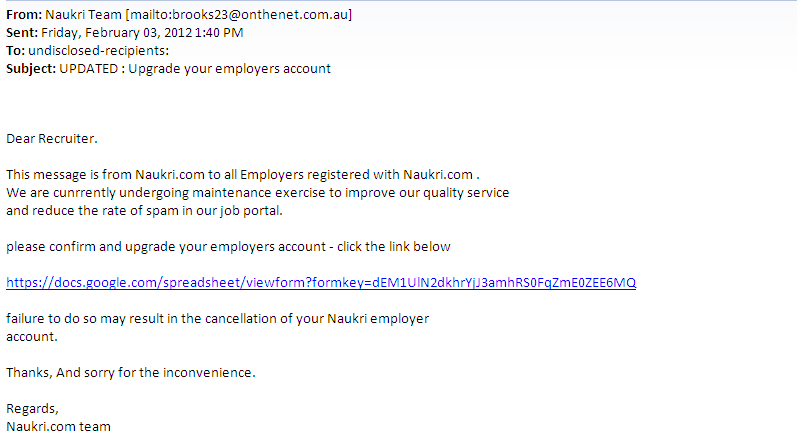 Example 2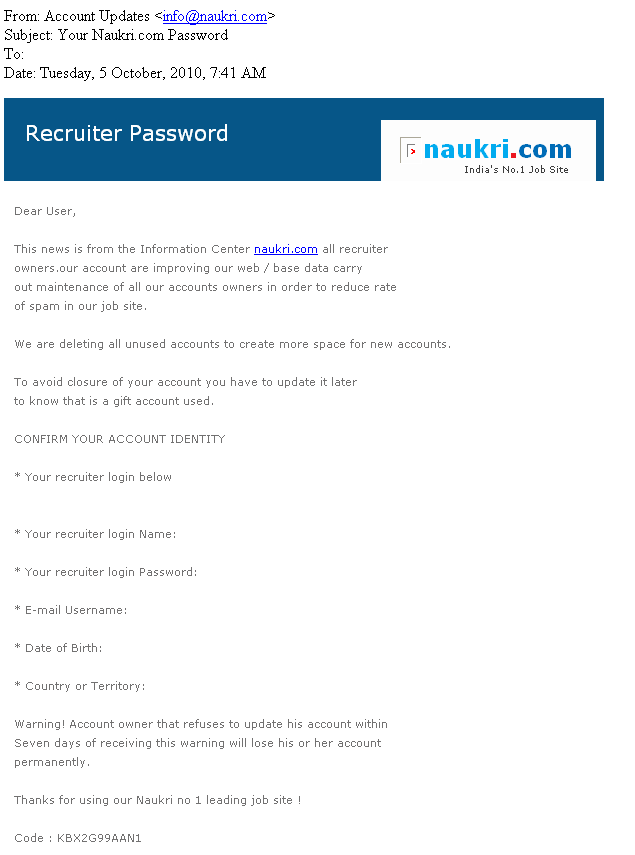 Example 3




Regards,
Naukri.com team