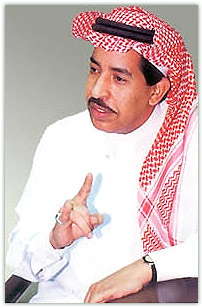 Dr. Hilal H. Al-Tuwairqi
Owner & Chairman
ATG companies :
AL-ITTEFAQ STEEL PRODUCTS COMPANY (ISPC), DAMMAM, is one of Al-Tuwairqi Group of Companies. ISPC is considered as a premier & one of the biggest of its kind in the Kingdom & the Middle East in the private sector producing hot-rolled, high tensile, weldable reinforcement steel bars of sizes from 12mm to 40mm, manufactured by using the Thermex Bar Quenching process, 8mm and 10mm rebars and 5.5mm to 14mm plain round coils through wire-rod Mill.ISPC products are confirmed to national and International Standards.
NATIONAL STEEL COMPANY (NASCO) Producing 800,000+ ton billet per annum. It will produce 130 x 130 mm and 150 x 150 mm square section billet size 6 m – 14 m long.
AL-FAISAL STEEL PRODUCTS CO. One of the leading company in the manufacturing of Steel Mesh, Spring Wire, Fabrication of Rebar's, Fusion Bonded Epoxy Coating and Hot & Cold Roll Rebar's. The company equipped with state-of-the-art production facility we evaluate the type of prefabricated steel reinforcement required, as well as design, manufacture, pack and identify the prefabricated steel reinforcing components for easy and efficient handling. Our products are customized to the user's requirements.
AL-ITTEFAQ STEEL PRODUCTS COMPANY (ISPC), MAKKAH'S production of its reinforcement steel bars will cover the market requirements in the nearby region being supplied and supported by our Al-Ittefaq Steel Products Company in Dammam, Eastern Region.
THE INTERNATIONAL ELECTRICAL PRODUCTS CO. (TIEPCO), DAMMAM Electrical Division of Al Tuwairqi Group is one of the pioneers in the Switchgear Industry in the kingdom of Saudi Arabia. It started its manufacturing activities in 1987 for the Medium and Low Voltage Switchgear. Metered CB Ring Main Units, Ring Main Units, Package Substations and Relay Control Panels. For Saudi Aramco TIEPCO is the approved manufacturer of Relay and Control panels. For government ministries and departments and for the industrial and building sector TIEPCO is also supplying value added Metal Clad switchgear under partnership agreement with world renowned manufacturer Alstom ( Areva ).TIEPCO has recently launched its Automation wing in order to further explore business in the manufacturing of automation panels and intelligent motor control centers. Further more TIEPCO is providing system integration services through this wing.
DIRECT REDUCTION IRON CO. LTD., DAMMAM The process of DRI making aims to remove oxygen from iron ore Pellets/ Lumps. When that occurs, the departing oxygen causes micro pores in the ore body making it porous. The final product, when observed under a microscope, resembles a honeycomb structure looking spongy in texture, hence the DRI is also called as SPONGE IRON.
THAMESTEEL LIMITED (U.K.). Products are the following: Continuously Cast Billet, Wire Rod in Coils & Hot Rolled Bars in Straight Lengths.
AL-TUWAIRQI TRADING & CONTRACTING (ATTC), Dammam.

Contracting Division
Contracting for Foundation Engineering works, Piling & Drilling, Grouting, Dewatering, Steel Fabrication, Mechanical and other related construction works.
Trading Division
Trading Division has provided the infrastructure to the Group to diversity into other areas of the business. This division has provided the opportunities to enter into the field of manufacturing. The division is actively involved in Marketing and Trading of Electrical Distribution, Transmission, Switchgears, Conductors and Power Cables, Transformers, Motors, Generators, Lighting Equipment, Specialty Metals, Machinery Spare Parts, Chemicals, Fiberglass and Safety Security products.