As a member of Naukri.com, you have the flexibility to create multiple profiles. Your account can contain more than one profile, each with a unique set of details and resumes. The idea is to have a distinctly different resume, with a sizeable portion of distinctive content, for each type of job you are applying for.
Creating multiple profiles is very simple. One can follow the steps mentioned below.
Step 1 – Login into your Naukri.com account
Login with your Email id & password. In case you have a specific username for Naukri, use it to log in.
Quick Tip: If you don't remember your password, click on 'Forgot password' to get a password reset link on your registered email address.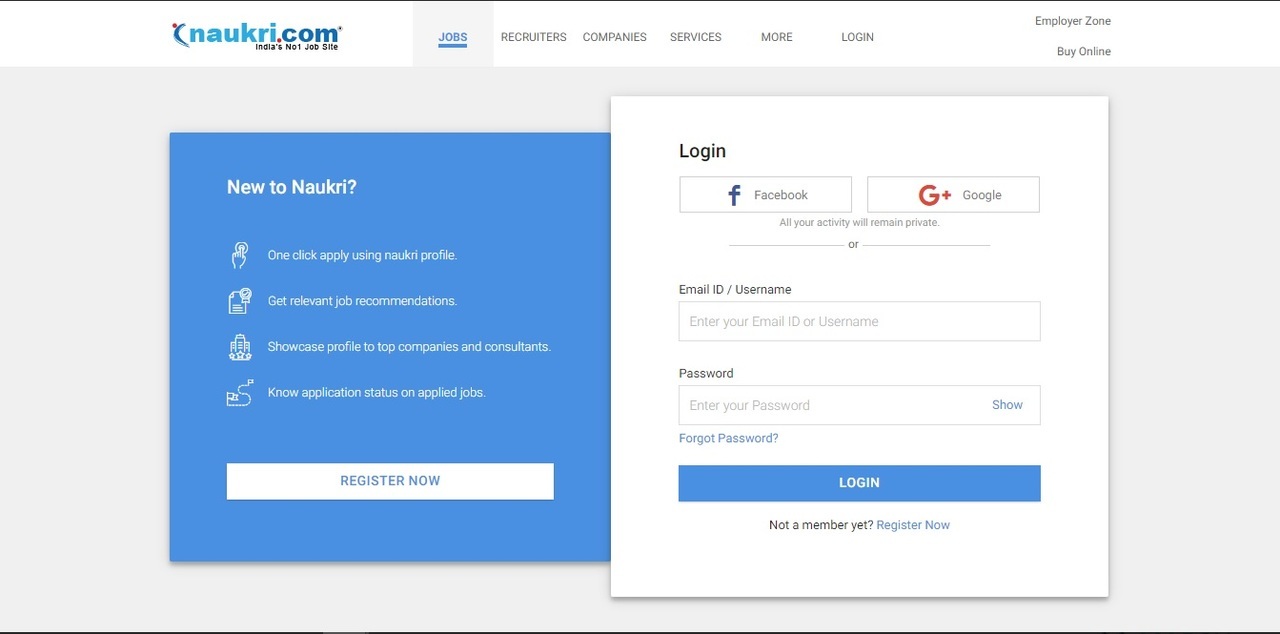 Step 2 – Go to 'Manage Profiles'
Once you log in successfully, navigate to the main menu. Hover on the 'My Naukri' tab on top right.
You will see an option called 'Manage Profiles'. Click on it.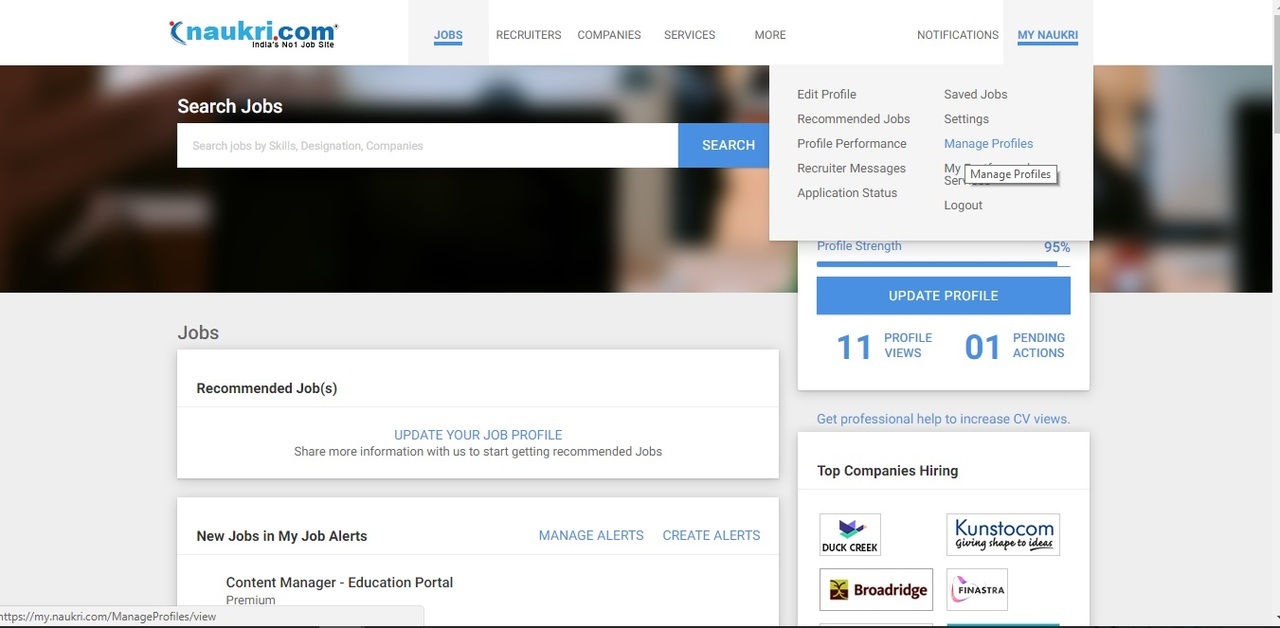 Step 3 – Create a new profile
Once you reach the 'Manage Profile' page, you will see a 'Create a new profile' button.
Click on it to start creating a new profile on Naukri.

Thereafter you can select an option from the pop up box as you see in the image below. For instance, you may choose to keep the same resume headline to create a new profile or you can create a completely fresh profile from scratch.
Quick Tip: In case you change your mind, you may click on the Cancel button.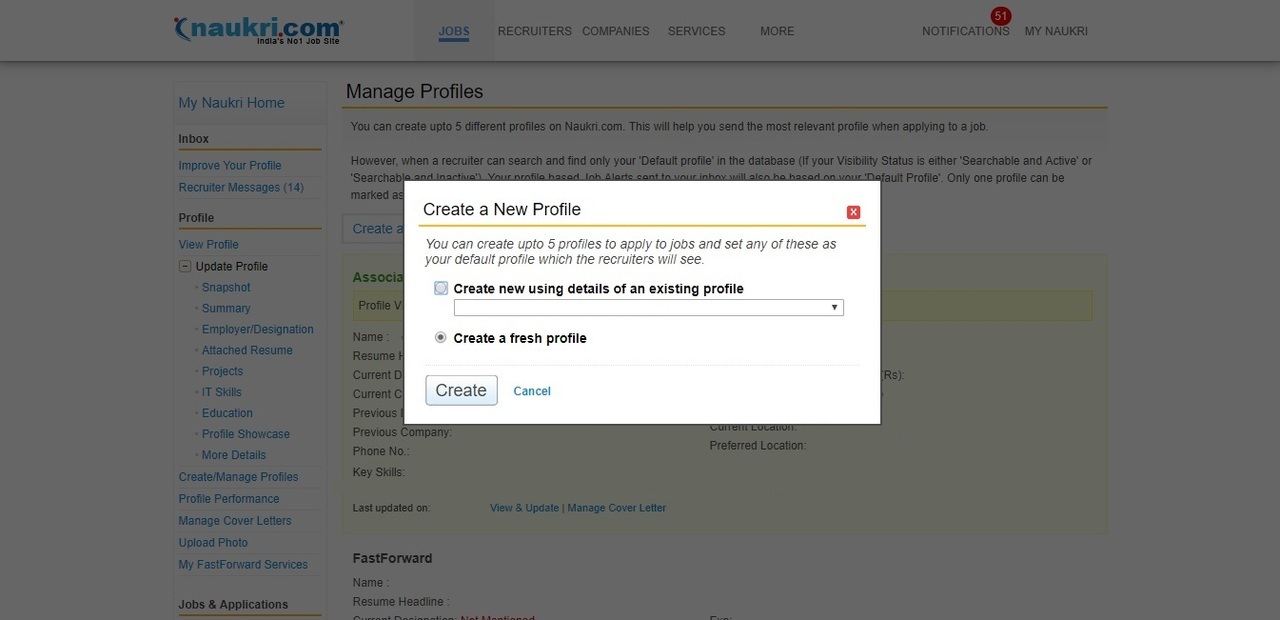 Step 4 - You can keep just one default profile
You can have only one 'Default Profile' so that your resume remains easily searchable by recruiters. This will be your primary profile.
However, you can choose any of the profiles you have created, while applying for jobs. One of them can be set to your Fast Forward profile.
Don't forget to set the profile visibility status as 'Active' on your primary profile, if you are actively seeking for job opportunities.