CSR Activities
Miraj is a multifaceted professional managed group involved in various kinds of business.
The group is focused on customer needs, committed to customer's satisfaction enhancing value with integrity & Ethics towards the entire stratum of Society.
Also Miraj Group is committed to balancing the company's economic sustainability alongside its social and environmental responsibilities
The Miraj Group is always taking part in every sphere of responsibility bestowed by the society whether it is Medical, environment, education, charity, sports; we as a business take utmost care to bequeath the best of our services to the society.
1. We & Medical: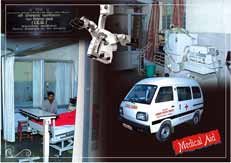 The Miraj Group is always taking part in every sphere of responsibility bestowed by the society. Healthcare services in India are still to achieve the world class level despite of continuous efforts made by the government for decades, even if we can only contribute very little towards the larger goal. Still we are trying our best to upgrade the healthcare infrastructure.
With this view group has bequeathed infrastructural & paraphernalia support to various hospitals as:
Fully Equipped ICU & Ambulance at Shree Nath Govardhan General Hospital, Nathdwara
Zeiss Opmi Vario Microscope & Operation table Mizuho with cranial attachments in Neurosurgical ICU at Maharana Bhupal General Hospital, Udaipur.
2. We & Environment:
Tree Plantation: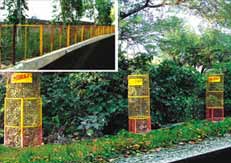 GO GREEN…
This is a slogan which is known to everyone all around the world, we at Miraj have taken a step ahead and adopted this slogan to our soul.
Miraj Group is actively and effectively putting efforts towards this. Massive tree plantations have been done during last 8 years.
We at Miraj feel that plantation is important but taking care of the same on regular basis. So we have created a dedicated team and total infrastructure to take care of the plantation.
Major plantation locations:
From Upar Ki Oden to Delwara - on both side of the Highway
Upar Ki Oden to Khamnor - on both side of the Highway
Gomti to Charbhuja Road - on both side of the Highway
Nathdwara to Court Campus - on both side of the Road
Udaipur General Hospital - in Hospital Campus
Udaipur TB Hospital, Badi - near Hospital
Apart from the above, thousands of trees and tree guards have been provided to different schools, NGO's , Police lines, Police Stations, Hospitals etc.
Public Garden:
We believe in the importance of public gardens to a community and individual quality of life, both in the short term and as legacies for the future. We approach gardens as unique human artifacts and sensory environments.
With this view Miraj group has developed & regularly maintaining gardens at:
Nakshatra Vatika at Gulab Bagh,Udaipur - This is a unique garden, where sacred knowledge of Indian Astrology is used to create astro-friendly environment. Various trees have been planted to symbolize every Rashi (Zodiac Sign) and Nakshtra. Further an acupressure track is also there for walkers.
Maharana Bhupal General Hospital, Udaipur - for the patients & relatives to rest after a hefty run around.
Ravindra Nath Tagore Medical College, Udaipur - for the students to concentrate while they study.
SDO office, Nathdwara
Tehsil Garden, Nathdwara
3. We & Sports:
Our chairman Shri Madan Paliwal is, himself a very good sportsman. He has taken a lot of steps to improve infrastructure in the region and to promote sporting talent.
The Group has built a world class sporting complex cum stadium in Nathdwara. This stadium has floodlights and is fully equipped with modern amenities. This stadium has been instrumental in providing training to a number of aspiring cricketers and other sportsmen.
Miraj Group is also promoting sports by sponsoring many sporting event in the region, may it be cricket, basketball, volleyball or athletics, Miraj has always come forward for this.
4. We & Education: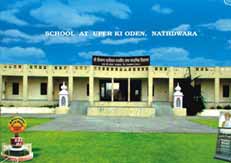 Our society needs educated and talented generation of young people to take the country into prosperity. Schools are foundations for imparting education in younger generation. Our Chairman Mr. Madan Paliwal strongly supports the statement "Give hungry man bread for a day, he will eat it and the next day, he would be hungry again. Instead if you educate him and teach him how to earn, he would be able to feed himself and his family for a lifetime."
MIRAJ has translated its social responsibility into reality by building up schools that cater to the needs of quality education to the masses.
If you want 1 year of prosperity, plant corn
If you want 10 years of prosperity, plant trees.
If you want 100 years of prosperity, educate people."
-Chineseproverb
Looking towards this aspect, Miraj built and developed Shri Deep Chand Paliwal Secondary School
Miraj Group also played a critical role in setting up of Shreeji Public School in Nathdwara. Both of these schools have produced very good results and have played an instrumental role in promoting education.
5. We & Charity
Gaushala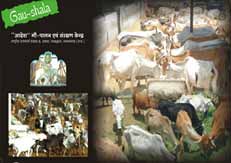 Santkripa Sanathan Sanstan, a Charitable Trust was opened in the year 2001 with a vision to protect cows. The trust has its own Goshala (Cow Farm), where around 1200 cows are being taken care. Trust has its own medical setup for different vaccinations and medical checkups on a regular basis to keep them healthy and fit. Ayurvedic medicines are also regularly used. A detailed report is prepared on a regular basis in order to ensure that necessary medical treatment is been given on the prescribed schedules. Milking record and a Service record of all Cows is also maintained in order to ensure timely Weaning off and conception. Our Goshala runs on a non-profit basis.
Ram Katha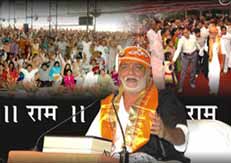 Each relationship, all our actions and every passing thought must adhere to and be anchored in the highest principles. Neither are they confined to any particular religion, nor are they attached to a specific time or place. They are as universal as the presence of God and as vital as air.
The three words - Truth, Love, and Compassion - are the soul of Ram katha, the vital ingredients of man, of life and of civilization. These are the only three words that capture the essence of Morari Bapu and what he stands for - Satya, Prem and Karuna.
With a view to keep God alive in the soul of the society, Miraj group has always kept itself active in the field of religious vicinity by continuously organizing Ram Katha's at various locations.
Renowned Chetak Circle Chourawh in Udaipur
Chetak Circle is built in memory of Maharana Pratap's famous and devoted horse "Chetak". The valiant horse and his master shared many dangers protecting their territory against the Mughals, and on the battlefield. The loyal and noble bearing and conduct of this fine animal has found him a permanent place in the history of India, and Mewar history in particular. To this day, Chetak's name remains a household word and is listed with pride amongst those who are remembered for their devoted contribution towards the freedom of this country. We salute the spirit and resilience shown by Chetak by associating ourself with his name.
Chetak Circle is situated in the heart of the beautiful city, Udaipur. Miraj Group took the initiative to develop and maintain the circle to enhance the beauty of the city.
Miraj Group has also taken an initiative to develop and maintain Miraj Circle which is situated on NH – 8, at the entry point of Udaipur.
Water Tanks for animals
Rajasthan is the land of deserts. Availability of water has always been a burning issue for Rajasthan. So where, question of water is important for mankind then availability of Water for animal during summer is becoming totally out of context. Miraj group realized the same and made animal friendly water-huts and small storages at remote locations in deep forests and ensured regular maintenance and upkeep of them.
Thus we as a corporate group are resolved to globally develop activities based on our corporate philosophy and continue to contribute best to the society as we believe that
"Aapka Vishwas hi hamari pechaan".