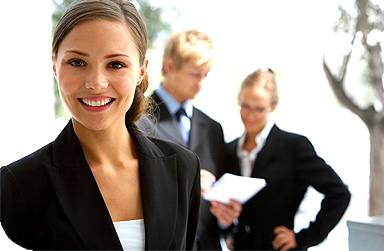 ADFC Profile
ADFC Pvt Ltd, was set-up in the year 1998, to provide captive processing support to HDFC Bank Ltd in the areas of transaction processing; broadly covering functions of Retail Assets & Liabilities, Corporate Operations such as Clearing, Trade Finance, Cash Management Services, Treasury Operations, Depository Services and other areas of the bank where large volume transaction processing capability was required.
In HDFC Bank, due to its nature of operations and exponential growth in various businesses, there was requirement for a steady and efficient mechanism for providing the requisite transaction processing capability for processing the daily operations seamlessly. ADFC personnel were imparted on-the-job (OTJ) training in respective functions and inducted into the areas of operations. For the last 9 years, ADFC has been successfully meeting the deliverables expected from HDFC Bank in various areas of Operations and a ISO certified Company for few of its processes viz. Retail Liability & Assets Ops, Cash Management Services etc.
The company presently operates with a team of over 7000 dedicated and well trained resources, which are spread across various locations in India , and offers outsourcing support services in various Banking Back Office Processing Operations including Retail Liability, Retail Assets, Credit Card Operations and Corporate Banking Operations including Cash Management, Clearing, Trade- Finance, Treasury & DP Operations.
Our clients' management is freed up to focus more time, energy, and resources on building the company's core businesses – as we assume full responsibility for managing the day-to-day back-office operations. Organize and manage the business processes with a view to providing a higher level and quality of services to all the business units and its subsidiaries. Build an outsourcing team which will provide the principals' management with flexible and scalable services to meet their customers' changing requirements, and to support company moves, consolidations, acquisitions, and joint ventures. Help re-engineer the business processes toward best practices of the world's leading companies, and use performance matrices and benchmarking to measure results and costs.
To strengthen our team we are looking for personnel from Data Processors to Managers.
ADFC Put. Ltd. is mainly involved in the following areas of operations: -
Retail Liability Operations : The Retail Liability Operations are largely centralized in Mumbai with a DR site in Chennai. The present operations are manned by ADFC staff. These include Account Opening Document (AOD) receipt, scrutiny, opening of account in system, generation and dispatch of Welcome Kit to account holders.
Retail Asset Operations : Retail Asset Operations is also centralized at Mumbai with a DR site at Chennai. Present operations include receipt of client agreement files from branches/external vendor, processing of the data in Retail Assets software, updation of repayment schedule, vaulting of Post Dated Cheques ( PDC), retrieval of the PDCs on due dates and handover to Cash Management Services for banking.
Credit Card Operations : Card Centre operations including Processing of Customer applications, Accounts fulfillment, query and complaints management and Collections
Cash Management Services (CMS) : Operations of CMS are located at Mumbai (Fort branch and Chandivali) and TBG branches in all locations of the Bank. ADFC handles processing of all local and outstation cheques received for collections, operations in Warrants reconciliations, RBI Relief Bonds Processing, Tax collections, New Shares Issue ops, Disbursement Operations.
Clearing Operations : Clearing Operations are located at all TBG Branches in all locations and consists of acceptance of cheques at counters, processing of inward and outward cheques, including marking of returns.
Credit Processing Agency Work (CPA) : Presently the Bank utilizes the services of ADFC for CPA for its Assets Business and the work mainly involves preparation of files, preparation of Credit Appraisal Memo (CAM), preparation of Disbursement voucher (DV) and feedback to Channel partners on application status.
Depository Services : Receipt and verification of Depository Instruments, Processing of client Trade requests.
Call Centre Operations : Manage the call centre operations with dedicated phone Banking Agents.