Shape your organisation's
hiring strategy with
naukri Talent Pulse | iimjobs Calculus |
hirist Calculus
TALENT PLANNING
Request Demo
We have solutions for all your Talent Planning needs

A comprehensive Talent Planning tool that helps you make data-driven hiring decisions by providing real-time insights
on talent and competition.
Get a Comprehensive Talent View
Wondering which cities you should be hiring from, what are the salary trends for particular skills across different experience bands. Worry not! Look at talent distribution by location, experience & salary range, company, designation, industry, institute, course & more.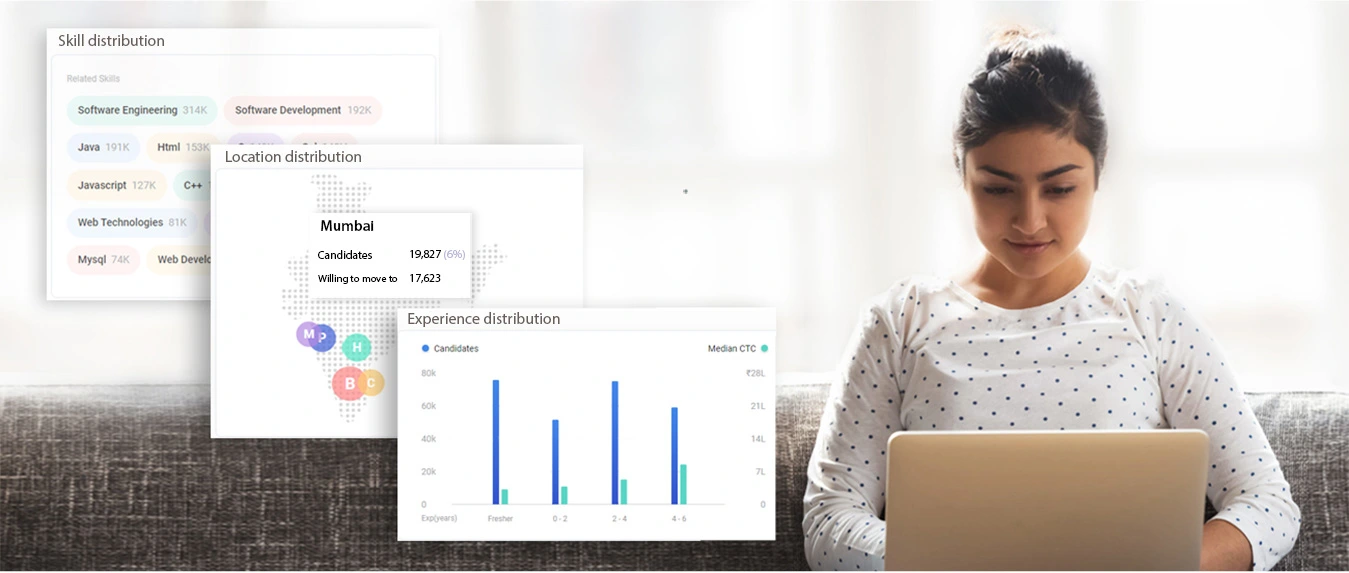 Compare yourself with your competitors
Wondering which companies you are losing talent to, which companies your competitors are hiring from, how much they are paying for the same talent. Worry not! Know all of this and more in just a glance. Compare your workforce with that of your competitors by experience, median CTC, course, premium institutes, diversity, time spent in the organisation and more.

A Talent Mapping & Compensation Intelligence tool that powers your talent strategy by giving you real-time insights on premium talent.
Get insights on premium talent
Basis current & expected salary, gender diversity, experience, average tenure, location & more, get real-time actionable insights on Premium management talent with iimjobs Calculus | Premium product & technology talent with hirist Calculus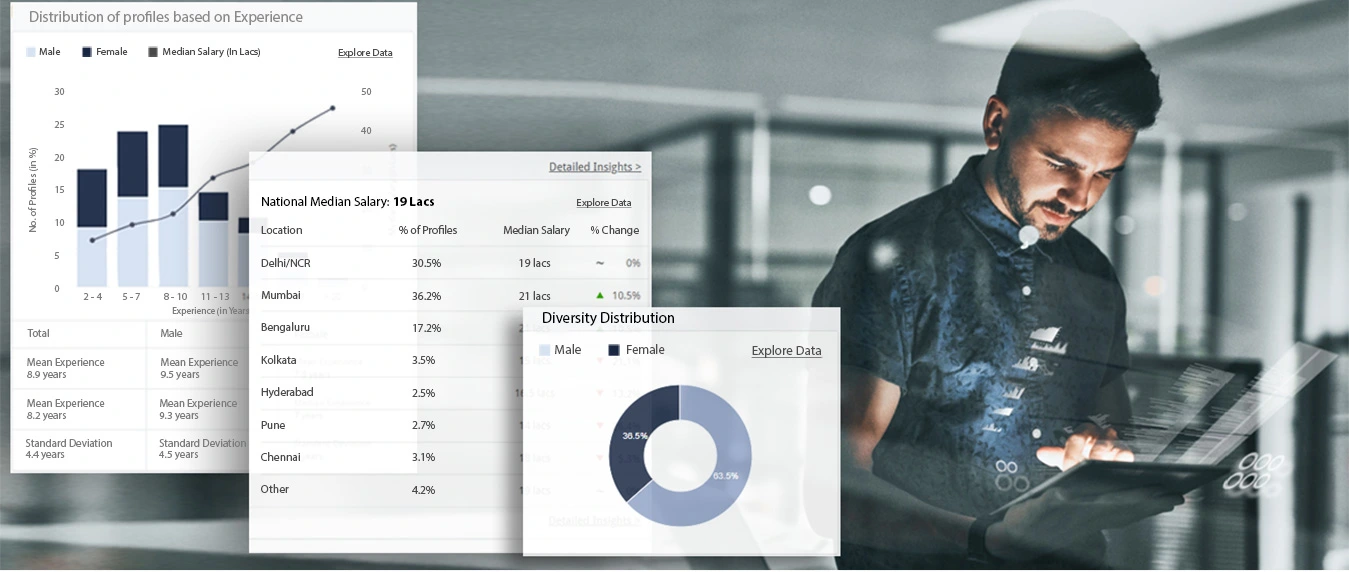 Market intelligence from India's largest & most trusted recruitment platform
Real-time trends on salaries, notice periods & more
Actionable insights to shape your hiring strategy
Strong analytics at just the click of a button
Easy to use on your own without any dependency
A Few of Our Delighted Customers
Our team was facing huge productivity loss due to overflowing email inboxes, manual job postings on multiple job boards, manual sorting of resumes, screening of applicants, aligning of interviews with clients and making multiple dashboards for internal and client review. However, we have been able to address all these issues post implementation of Naukri RMS. RMS has helped us give discipline to entire work by restructuring our database, enabling job board integration etc. It has been instrumental in providing better candidate experience and enabling better communication & relationship building. Good job by RMS team and looking forward to constant improvement in RMS to support us further.