Are you worried your current employer might find out that you are actively looking for jobs on Naukri? Do not fret! Keep your job search confidential by using the following settings in your profile.
1. Block companies
Naukri allows you to block companies from viewing your profile. If you do not want your current employer to see your profile on Naukri, this is a great option. You can also use this option to block any other particular company that you are not interested in.
This option can also be used to block certain recruiters in case you are not interested in jobs being sent by them.
All companies and recruiters except the ones you have blocked will be able to contact you.
To block companies, go to Blocked Companies in the Settings section. Type the company name and Submit.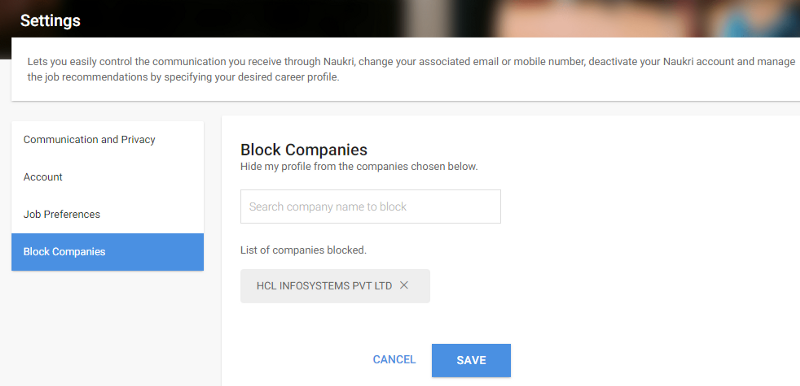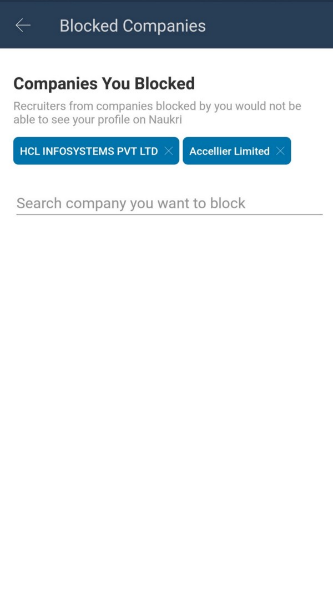 2. Hide profile
You can also hide your profile from all recruiters. This option is not advisable if you are looking for a job change. You may use this option only if you are extremely concerned about confidentiality.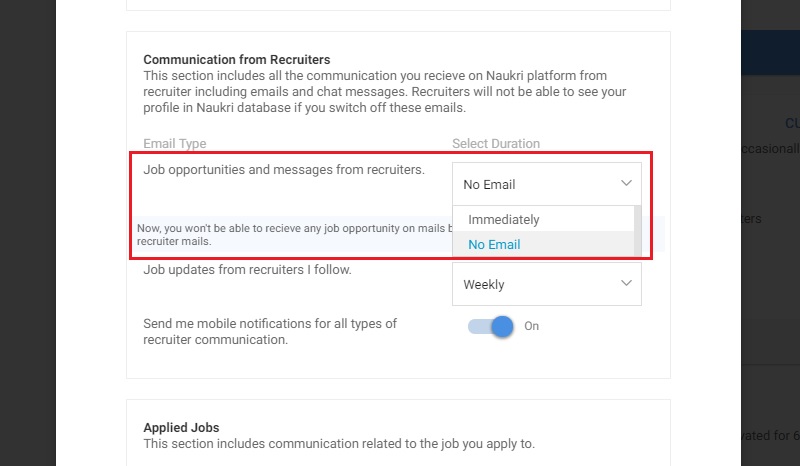 To choose this option, go to Communication and Privacy and select one of the options "Immediately looking for a job" or "Not actively looking but open for opportunities". Click "Customize".
Under the section "Communication from Recruiters", choose "No Email" in "Job opportunities and messages from recruiters" option.
Bravo! You are sorted!