This salary report on the IT Software and Services Industry is based on aggregate data of nearly 1.7 million jobseekers registered with Naukri who belong to this industry. The data reveals some interesting insights about the salary ranges of various professions in this industry. Let's take a look!
Highest paid roles in IT industry
Across India, Program Managers, Project Managers, Technical Architects, and Project Leads commanded the highest average annual salaries. Web Designers and Customer Support Engineers have the lowest average salary.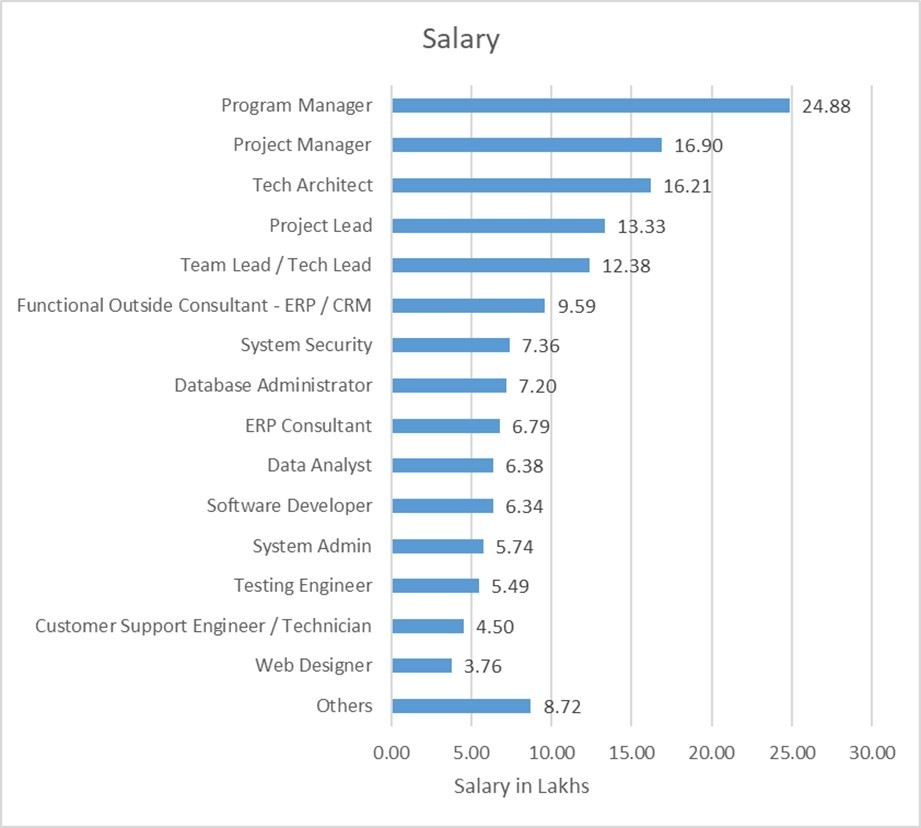 Naturally, the salaries are higher for those roles that have higher average work experience. Program Managers have the highest average work experience of 16.5 years, and accordingly, have the highest average salary of 24 Lakhs. Web Designers have the lowest average work experience, and they have the lowest average salary.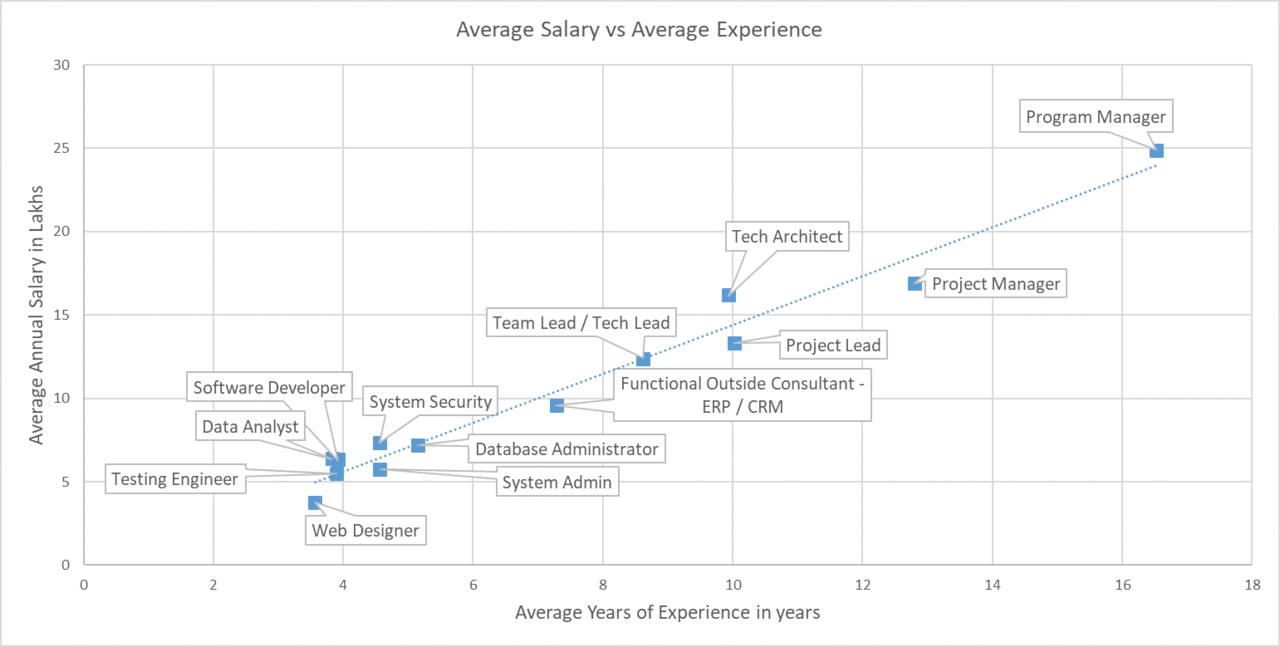 Most rewarding roles in IT industry
Some roles such as System Security are more rewarding in the long term as the average salary rises drastically with increase in experience. Compared to this, the salary hike reduces for Software Engineers and Data Analysts in the 16-20 year range. Web designers have comparatively low salary even with an increase in experience.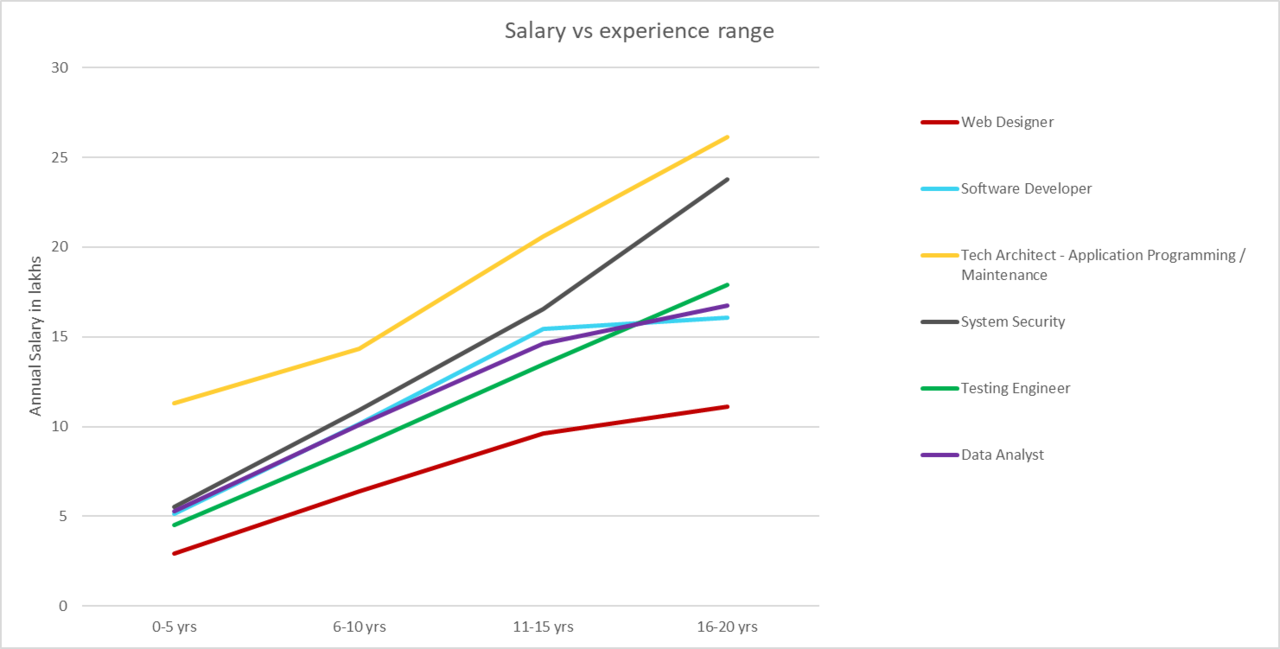 Popular roles among women in IT industry
Roles such as Testing engineers, Data Analysts and Software Engineers have a higher participation of women where the percentage of women is greater than 25%. Roles like Program Manager, Consultants, and Technical Architects have the least percentage of women (less than 15%).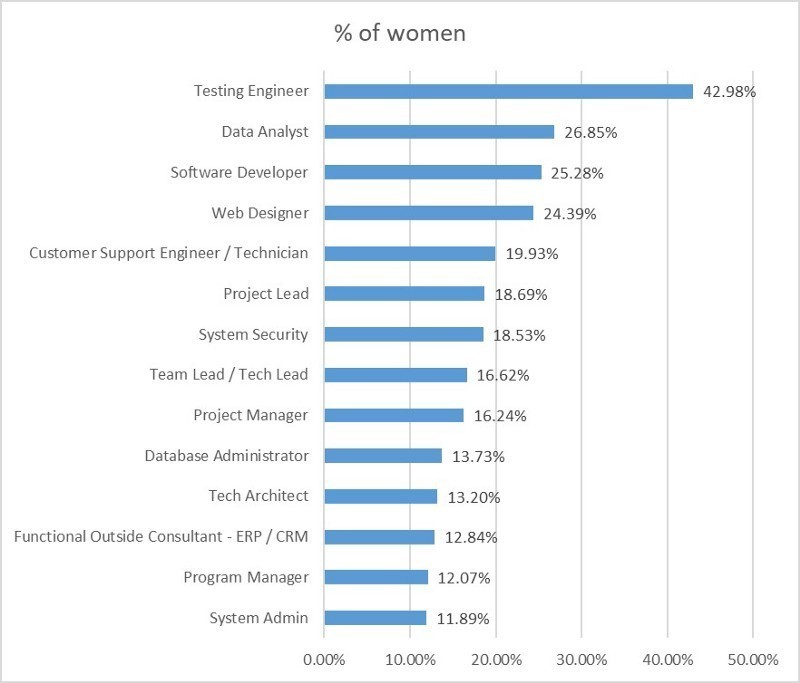 There is a disparity in salary between men and women which is especially high for middle management levels such as Tech Architect, Project Manager, Project Lead, and Team Lead. These roles have more than 2 lakhs difference between men and women. At entry level designations such as Software Engineer and Web Designers, there is less disparity. We can also note that disparity in salary between men and women is lowest for Program Manager role.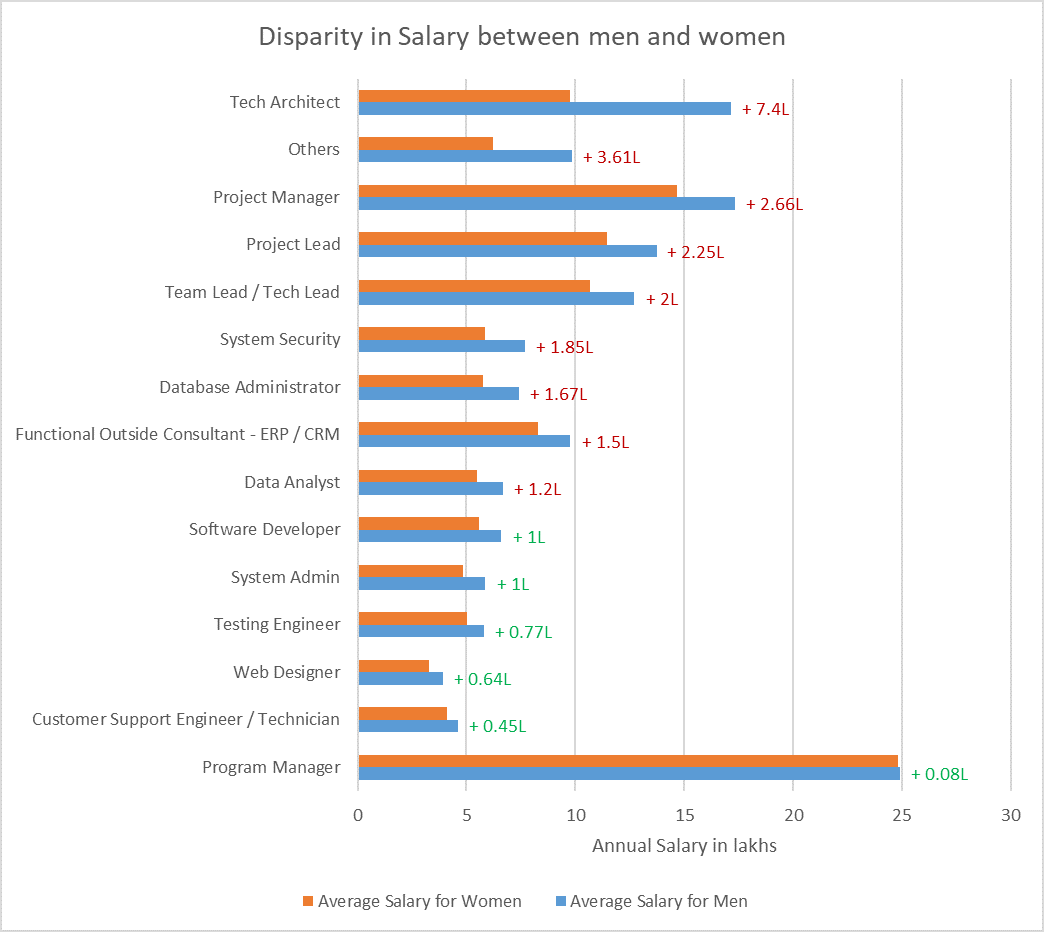 Salary across locations
Salaries vary drastically for certain roles across top cities. If you are a Software Engineer, Data Analyst, or Tech Architect, you are likely to be paid more in Bangalore and Gurgaon than in other cities. Mumbai has the highest salary for Sales and Business Development roles in software companies.
Interestingly, Software Engineers in Gurgaon have a higher average salary of 7.9 lakhs, compared to Software Engineers in Bangalore with an average salary of 7 lakhs.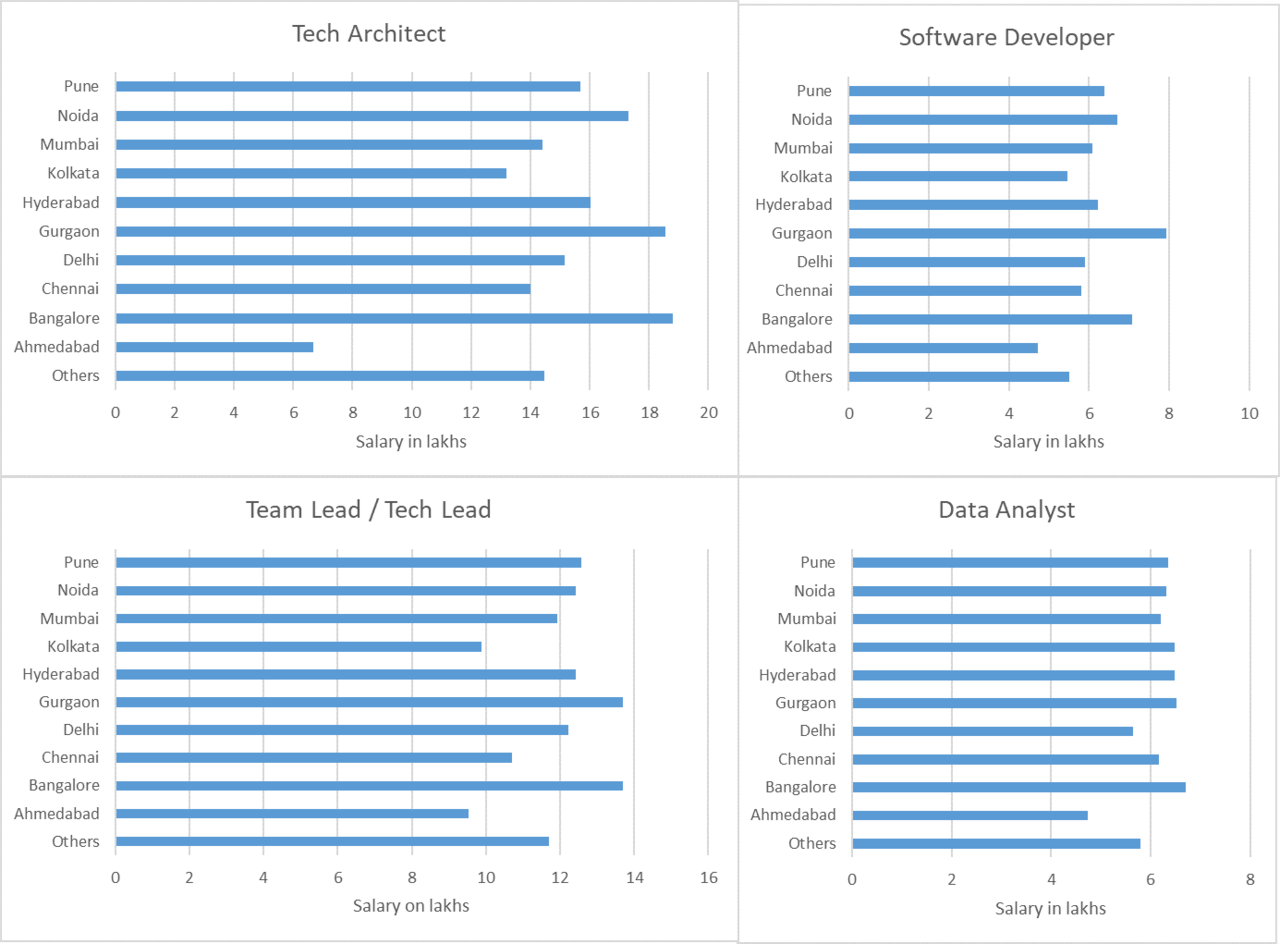 Get further insights on IT salary in India here.