AmbitionBox which is a career advisory platform has announced the winners for 2021 Best Places to Work Awards.
The winners were decided based on the lakhs of reviews given by current and ex employees of the respective companies on the platform.
Concentrix Corporation has been awarded as the #4 Best Place to Work in the category of Mega Companies.
Concentrix is a technological global business service company that uses technology in improving customer engagement and business performance.
The company takes pride in creating exceptional customer engagement, digital transformation of companies and delivering actionable CX insights.
Industry & Employees
Concentrix Corporation is into Business Services, Recruitment as well as BPO/KPO industry with an employee strength between 10,000 to 50,000 people.
Concentrix was a subsidiary of SYNNEX corporation and went public as an independent company on 1st December, 2020. Concentrix provides services within the following industries:
Automotive
Banking and Financial Services
Consumer Electronics
Energy
Public Sector
Healthcare Services
Insurance
Media and Communications
Retail
eCommerce
Technology
Travel
Transportation
Tourism
Concentrix on AmbitionBox
Concentrix's profile on AmbitionBox has over 9 thousand reviews by its employees. The average rating of Concentrix on AmbitionBox is an amazing 4.1 stars out of 5.
Here are some of the things employees have said about working at Concentrix on AmbitionBox in their honest reviews: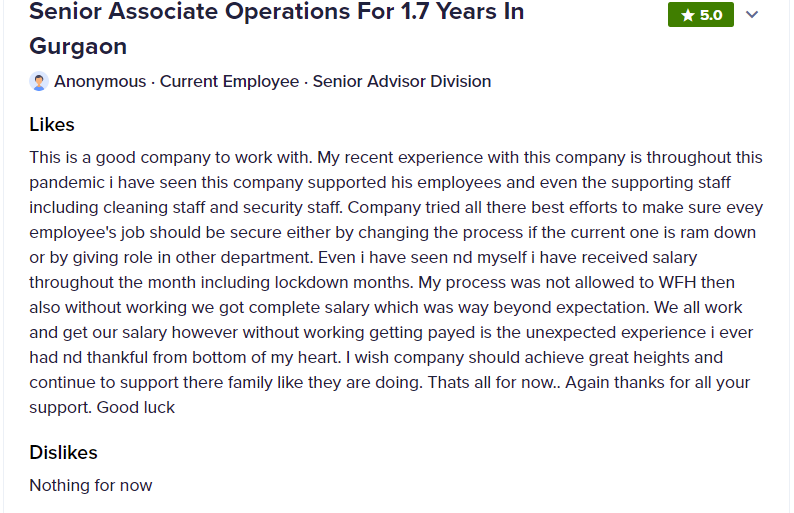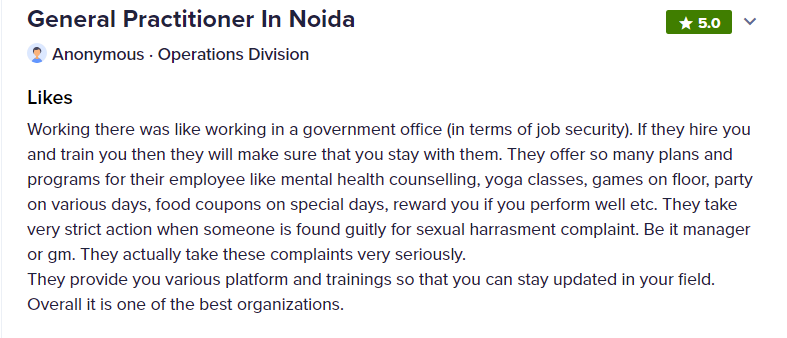 Apart from their sheer support for the company, employees have rated Concentrix on AmbitionBox for various things that they love about working here.
Concentrix employees have shown great appreciation for the company's support during the time of lockdown in the country. A lot of reviews have mentioned how the company has supported its employees during the pandemic.
Another recurring mention is of Job Security. Pandemic or not, the employees have mentioned their feelings about the security of their jobs. The company has earned the trust of their employees.
There are also a lot of mentions of a great work environment and the employees appreciate the company for creating such a productive workplace.
You can read all the reviews posted by employees on AmbitionBox.
Salary data of Concentrix on AmbitionBox
AmbitionBox has over 32 thousand salaries shared by Concentrix employees. From customer service, software, HR, Banking, Sales to Health care, employees have shared their salaries and benefits from all sorts of departments.
Here are some of the most popular salaries shared on AmbitionBox by Concentrix employees:
Senior Executive: The average salary of a Senior Executive at Concentrix is 3 Lakhs per annum. While the salary range is anywhere between 2 to 4.1 Lakhs. This salary data is calculated from 1.3K salaries shared on AmbitionBox
Technical Support Engineer: The average salary of a Technical Support Engineer is 3.6 Lakhs per annum. While the salary range is anywhere between 2.4 to 5.5 lakhs. This salary data is calculated from 1K salaries shared on AmbitionBox.
Customer Service Executive: The average salary of a Customer Service Executive is 2.4 Lakhs per annum. While the salary range is anywhere between 1.5 to 3.5 lakhs. This salary data is calculated from 1.2K salaries shared on AmbitionBox.
Concentrix Interviews and available jobs
Concentrix is constantly looking for new talent to incorporate in their company. As of now, there are over 80 jobs available at Concentrix. You can see these jobs on Naukri.com.
There are over 226 people who have shared insights on interviews at Concentrix. This valuable information can help you prepare for interviews if you are planning to apply for a job or have an interview at Concentrix in the near future.
The interview advice available on AmbitionBox about Concentrix includes crucial questions that are commonly asked in their interview as well as personal experiences shared by people who have interviewed at the company.
Hopefully, this blog piece can help you get an insight into one of the best places to work in the country.