Naukri.com has been an integral part of the life of a job seeker. A jobseeker's first instinct is to check out Naukri's site for jobs and openings, not just because it provides the best and authentic job openings but also as a holistic aid in ensuring that they stand out in the ocean of applicants.
Whether a fresher or an experienced professional Naukri.com has something for everyone to ensure that you land the job of your dreams.
Wondering how to get your resume shortlisted? Or how to get shortlisted for a job interview?
Let us take you through the best practices for your Naukri profile and how Naukri works to help you land your dream job!
Setting up a profile
To know how Naukri works, you need to create a profile on the Naukri.com site.
To begin with, you can fill up the basic information like Name, Location, Email id, and Phone number.
Recruiters are more likely to reach out to candidates that are authentic.
We advise you to verify your mobile number and email ID to ensure that recruiters rightly identify your profile as genuine.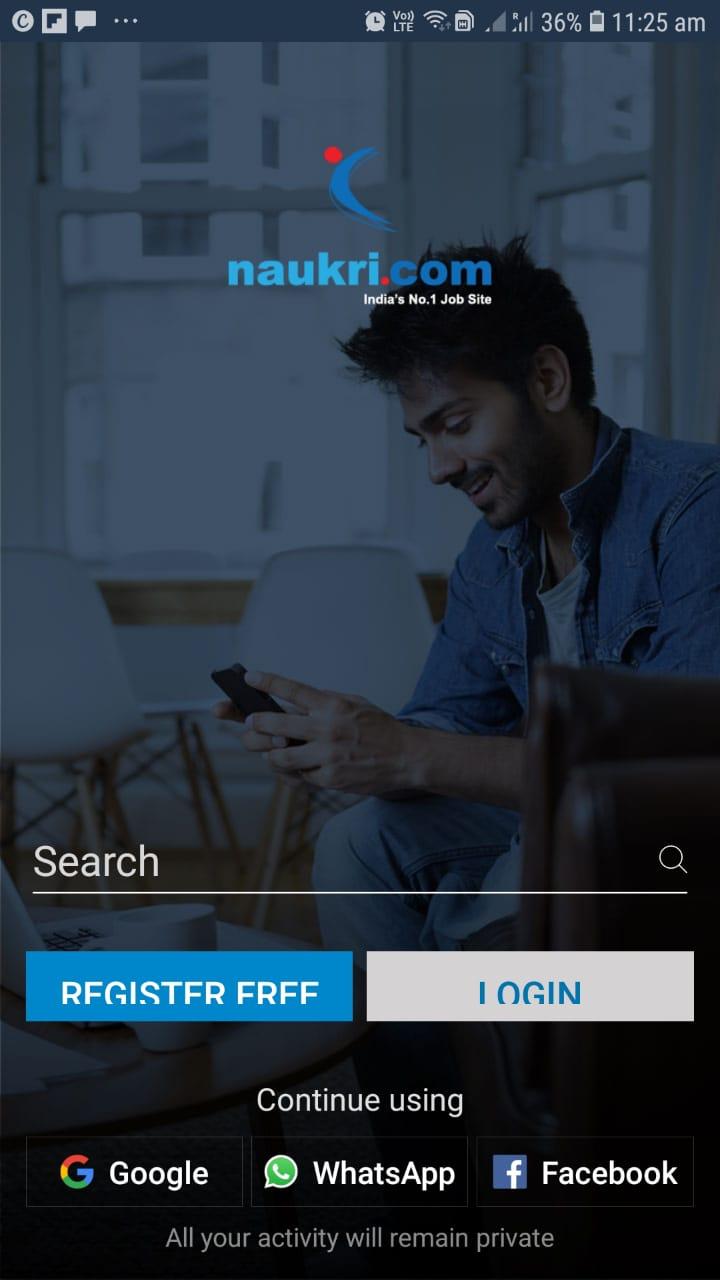 Next, you will be provided the option of Fresher (students graduated with no work experience or have only done internships) vs Experienced Professional (candidates who have worked for a company before) based on which you will need to fill up your personal details, create a password, employment, and education history and click on register to get going!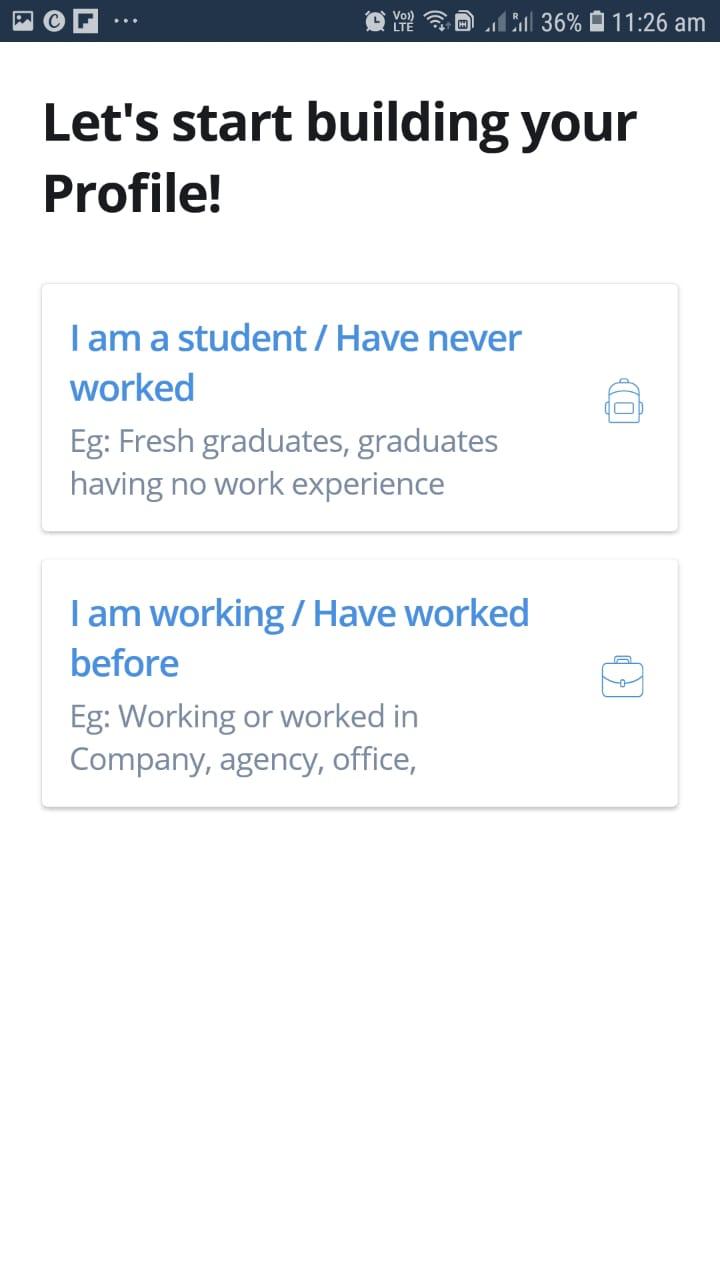 Complete your profile
Once you fill up the basic information, your profile will require some additional information that can help recruiters get a better understanding of a candidate.
Before heading on to that, make sure to add a display picture to your profile as it helps a recruiter to familiarize themself with a candidate. Remember to put up a professional picture as it is a professional job searching platform and everything needs to be formal.
On clicking on your profile you will find the additional informations available below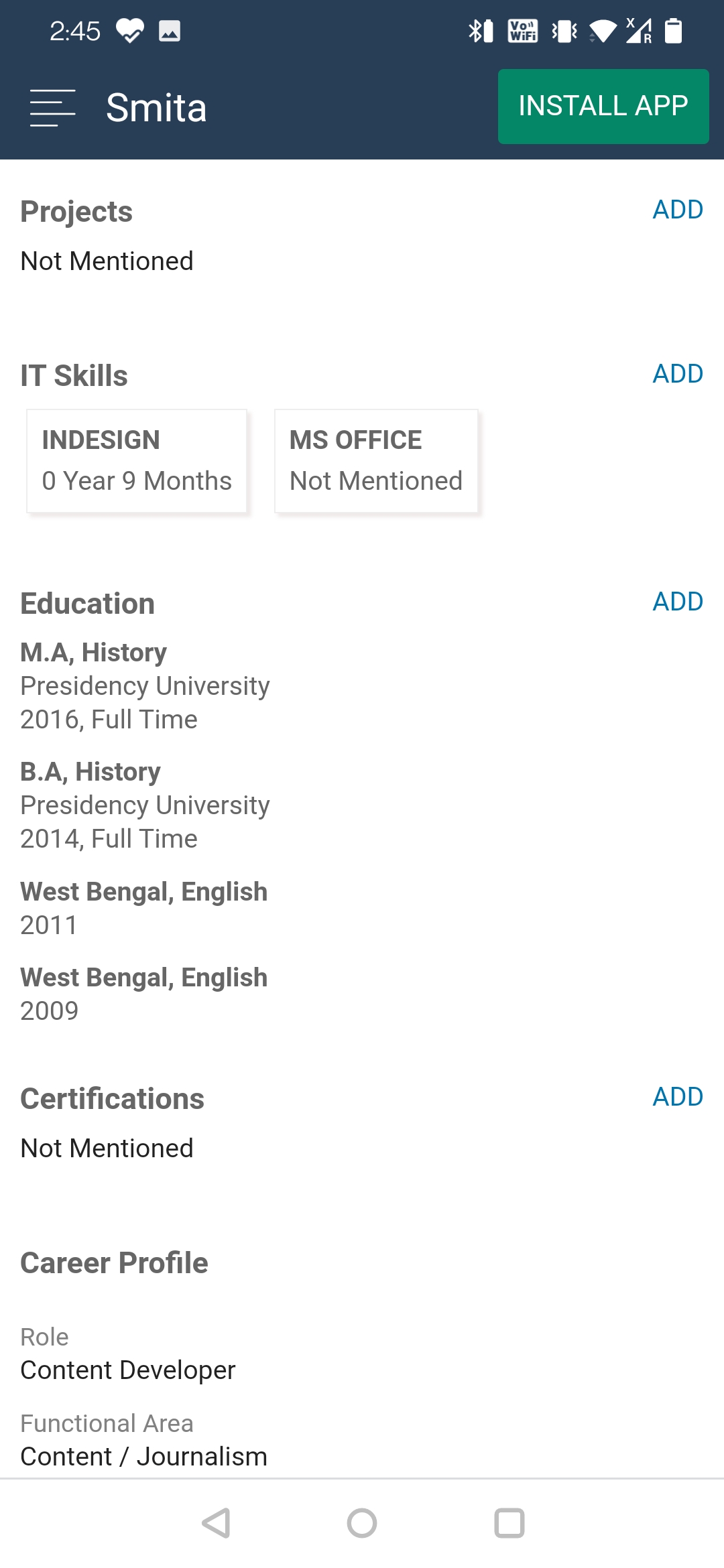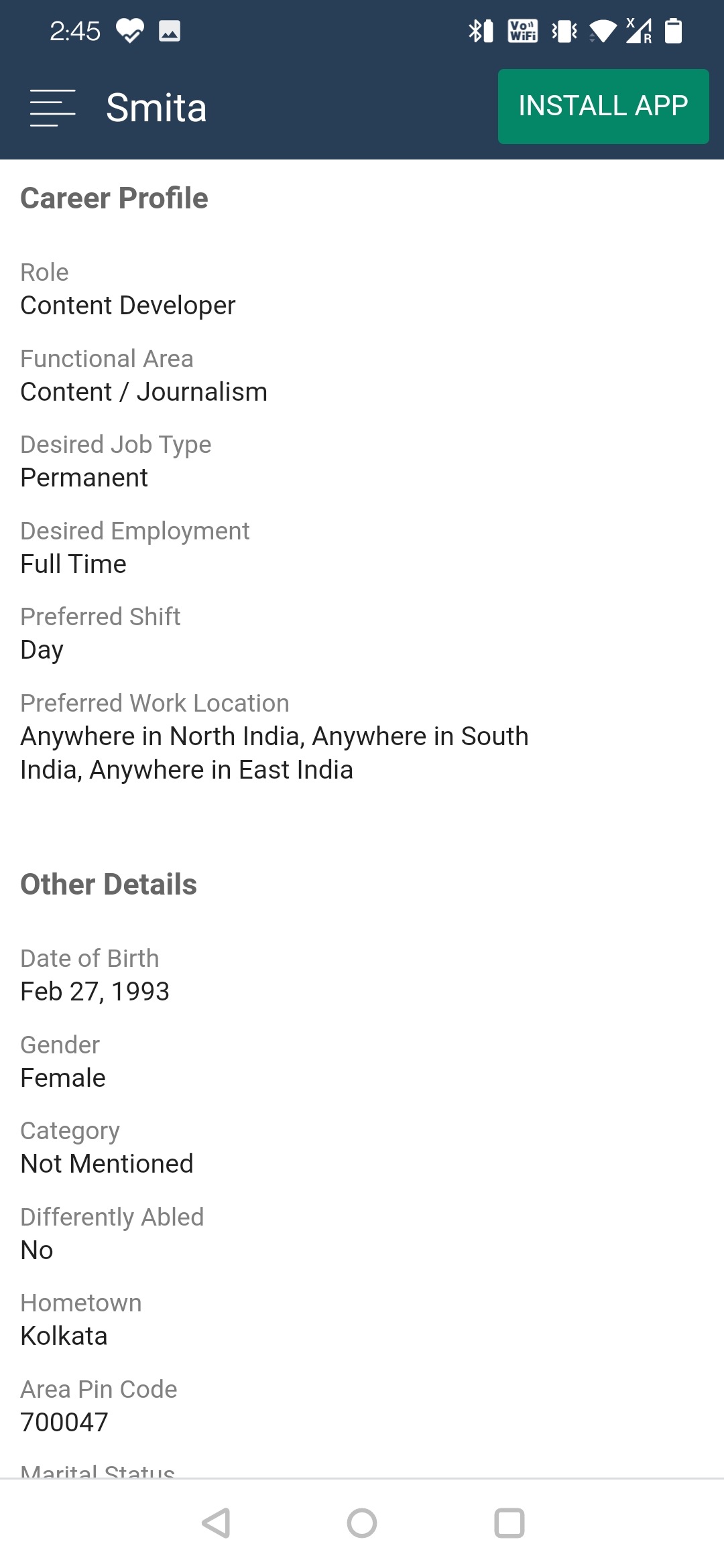 Uploading resume & resume headline
Next on the list is to upload your amazing resume. A resume is the first impression of a candidate presented to the recruiter. It provides all your information to the recruiter acting as your introduction to the recruiter.
Wondering how to get your resume shortlisted? You can check out how to write the best resume and even find resume samples.
If you're still contemplating whether your resume is good enough to impress recruiters online, then don't worry.
Naukri provides resume services, be it resume writing, making it more attractive, or even scoring your resume (that you've written). Naukri's resume writing services also provide visual resume writing services.
The best is Naukri's experienced resume writers will curate your resume based on your work level! So, you can rest assuredly have an error-free, ready-to-impress resume without burning a hole in your pocket.
Be sure to add your resume headline if you haven't done so already. This helps recruiters to scan your candidature for a job role.
Key skills & IT skills
Whether you are a working professional or a fresher, you should fill in your key skills and IT skills as it gives an in-depth idea of your soft and technical skills and if they are in line with the job role. Recruiters can search for and shortlist candidates based on their skills.

Profile summary
Adding a profile summary is a must for a job seeker as it gives a clear idea to recruiters about your career and education highlights. Also, since recruiters won't be able to go through the minute of details, your profile summary will help them get the gist of it.

Career profile
This section allows you to fill up information about your current field, role, desired job basis (permanent/ contractual), preferred location, etc.
These fields are very important as they help Naukri send relevant job recommendations. This information will also help Naukri to suggest your profile to recruiters looking for job seekers with the same preferences.
Highlight projects
If you are a fresher looking for a job, information about projects you participated in during college or school days can add value to your profile.
Click on Add project and fill in the basic information like the title of the project, the duration of the project, whether it was on-site or off-site, the starting and finishing date of the project, your role in the project, whether it was a full-time/part-time project. That's all!
Accomplishments
Most often when recruiters are looking for candidates on job portals or online, adding a few of your best work samples can improve the chances of the recruiter considering your candidature for a job role.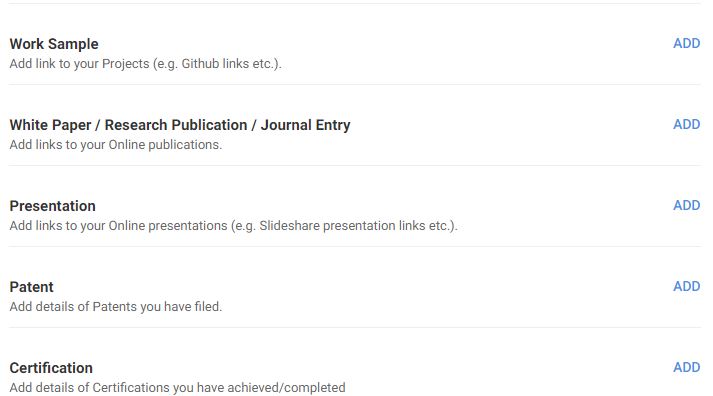 A complete profile with all the required information helps recruiters to shortlist a candidate and also to get a job through Naukri.
So if you are wondering how to get a job through Naukri, make sure to fill in all the required details as it will lead to higher chances of receiving job recommendations and increase profile visibility to the recruiters.