A few months ago, we introduced Chat on Naukri feature that allows recruiters to initiate chat conversations with candidates. This feature is available for job seekers on the Android App as well as the desktop website.
What can Chat on Naukri do for you?
A common problem among job seekers is that recruiters may contact them when they are busy in a meeting or driving. Chat on Naukri takes away this pressure and annoyance. You can respond to chat messages sent by recruiters at your convenience.
Chat also allows you to easily get clarifications from the recruiter regarding the job position being offered.
You can share documents such as resume and cover letter easily with the recruiters from the chat window.
To view chat messages on Android, open the hamburger options on the top left corner and go to Recruiter Communication.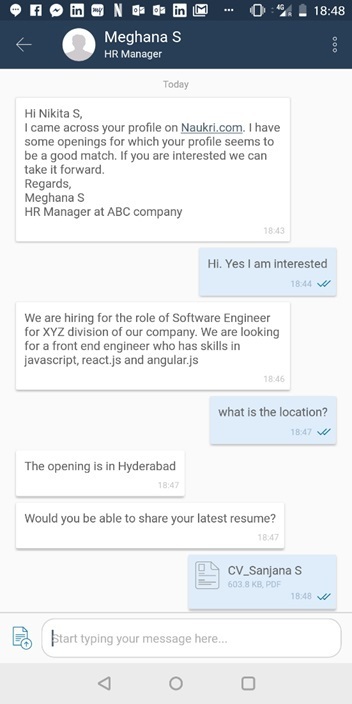 Candidates can block a recruiter from sending more messages from the chat window.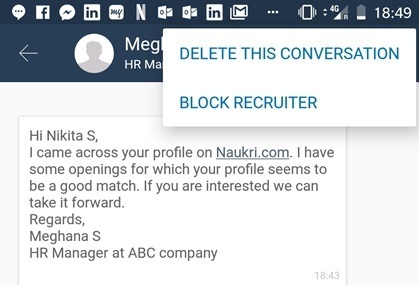 You can also access chat messages on the desktop by visiting your profile dashboard by clicking on the My Profile section on the top right corner of the screen.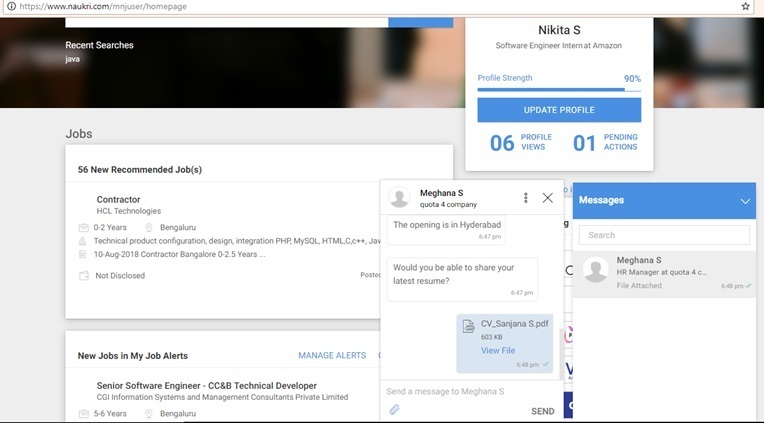 Note that you cannot see the chat feature on Android and desktop website if you haven't received any chat messages from recruiters yet.