Resumes are in a literal sense your first interaction with the employer. Thus a lot of questions arise with it.
How to write a perfect resume? What to include in a resume? etc. are some basic questions that may arise in every job seeker's mind.
Well, first of all, it's important to understand that every resume is different depending upon the job profile, professional area, or level of management.
Important Read: How to Write Best Resume in 2020 (With Resume Samples)
In this blog, we shall discuss how to write a sales manager resume or a business development manager resume in the best possible manner.
Who is a Sales Manager?
A sales manager is simply the person responsible to lead a team of sales professionals to attain a goal set by the company.
Since this goal mostly is revenue driven, thus the responsibility of a sales manager is so much more important.
Strategizing sales plans, analyzing, measuring results & assigning tasks are some of the major tasks which a sales manager has to successfully perform.
How to Write a Perfect Sales Manager Resume or a Business Development Manager Resume?
A sales manager resume or a business development manager resume is unlike most of the resumes normally put out there. A sales manager is someone who is a vital part of the revenue pipeline of a company.
Thus every employer wants to hire the best amongst the lot.
Here are a few sales manager resume or a business development manager resume samples which you may use to find a desired management job.
Sales Manager Resume Sample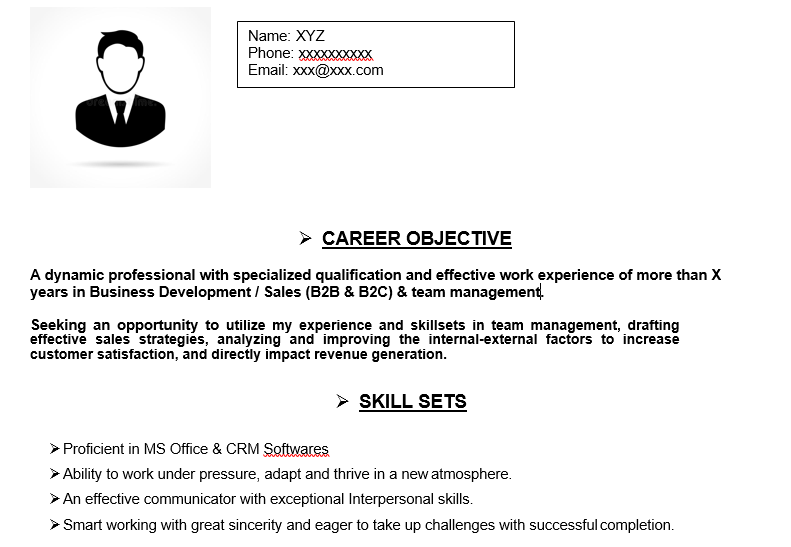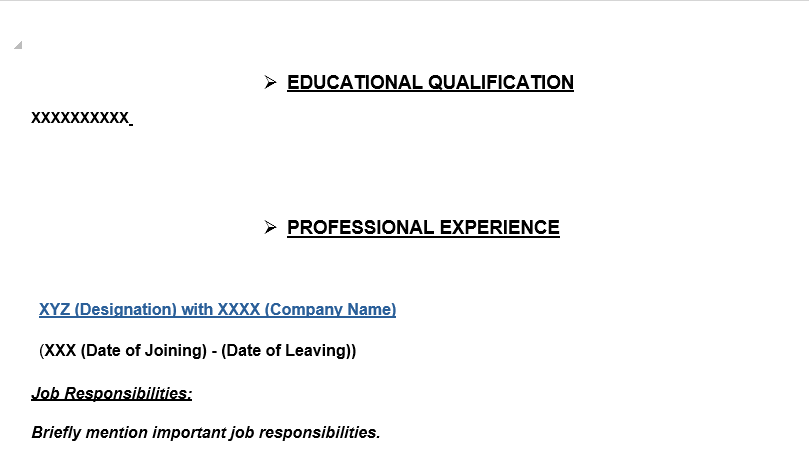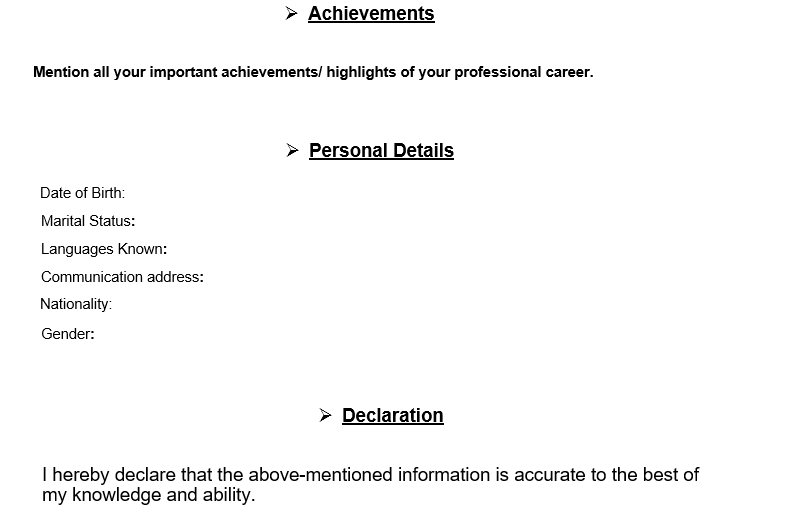 Career Objective
While writing a sales manager resume, ensure that the career objective is well written & precise.
Basically in a few sentences, you should be able to write about your professional experience, your abilities & your professional goal.
Ensure that it's crisp, just a few lines & delivers the message loud & clear.
Recommended Read: Career Objective Or Resume Objective Samples
Skillset
Skillset in a sales manager resume is a good way to mention how you have an ability to work under stress.
To be honest, sales is not a profession for the faint-hearted. Stress & deadlines usually take charge, however, a good sales manager is someone who knows how to handle stressful situations & manage to work on tight deadlines.
Ensure that is reflected in your skillset. You will be surprised by how important this is for your resume.
Work Experience
Here is the game changer!
No matter how good of a candidate you may be, if the work experience isn't right, there are less than minimum chances of you getting through.
Mentioning about the work experience is one thing, putting it the right way is another.
Apart from mentioning the designation, name of the company, date of joining & date of leaving, it's paramount that you mention major job responsibilities.
This shall give an employer an idea of what you had been handling & thus if you can fit in well or not.
Here are some tips to consider before writing about your job responsibilities.
Take a pause & note down important job responsibilities on a separate piece of paper.
Shortlist the major ones which may be in line with the position you apply for.
DO NOT write long sentences to explain your job responsibility, just give a brief general overview. Details of the same can be explained in an interview later.
4.DONT clutter the resume, just mention major responsibilities.
Achievements
How good of an employee or an asset you can be to an organization is clear from this section.
It's an indirect way of answering, why should we hire you?.
Achievements speak for themselves if put across the right way. Remember, every little triumph is not an achievement.
You need to be wise in handpicking achievements that have an impact. Always weigh your achievements on the scale of impact.
If the achievement mentioned has an impact that directly can affect your hiring process, only then mention it.
All the above-mentioned tips & resume samples should be useful in helping you find your desired job, however, the most important thing to remember while writing a sales manager resume is the ability to demonstrate your efficiency through various sections of the resume.
Make sure you do your homework well before drafting a final resume.
Best of luck!