We are currently going through an era of unprecedented global crisis. The world has come to a literal standstill.
In India, the crisis looms much larger in terms of economics & humanity.
According to a report by BBC, India's unemployment rate is now at a record high of 27.1 %, crossing 120 million in April 2020.
Almost all sectors have been badly hit due to the COVID 19 pandemic. However, the real estate sector, especially the construction domain has been hit severely.
Due to this jobs for engineers have come down drastically.
According to a survey report filed by KPMG in May 2020, the employment rate is expected to reduce between 15-34 percent in the construction sector.
Hence the civil engineering career is already in a huge toss for now.
Jobs for engineers especially in the civil engineering sector are reducing drastically due to the pandemic.
However, in the darkest time too, there is always hope.
In this blog, we shall provide all the details on how Naukri.com
can help you find the right civil engineering career.
How to find jobs for engineers using naukri.com?
Here is how naukri.com can help you find jobs for engineers even in times of pandemic.
1. Step Up campaign
Step Up campaign is an initiative that Naukri.com has taken to ensure maximum people find jobs during these testing times.
Step Up campaign is a one-stop initiative for all job seekers.
Here is how this campaign makes your search for jobs in engineering so much easier.
Step 1: Log on to Naukri.com
Step 2: Log in with your id & password.
Step 3: Click on the Step Up campaign tab on the homepage.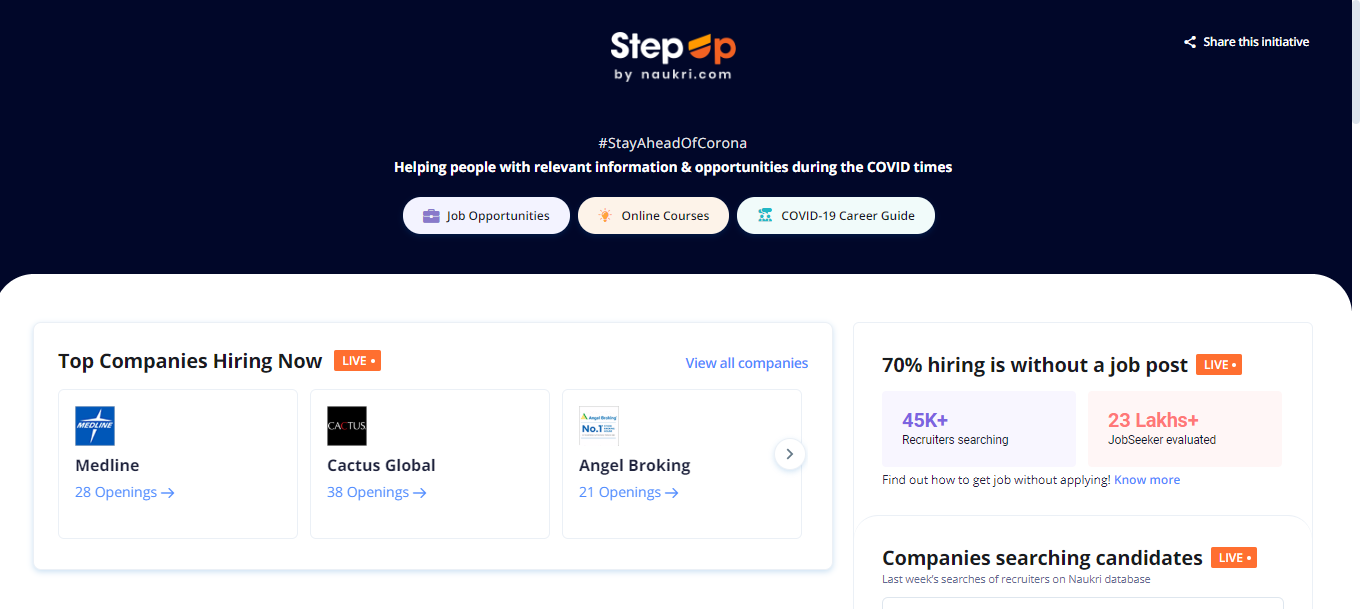 Step 4: Click on the "Top Companies Hiring Now" tab.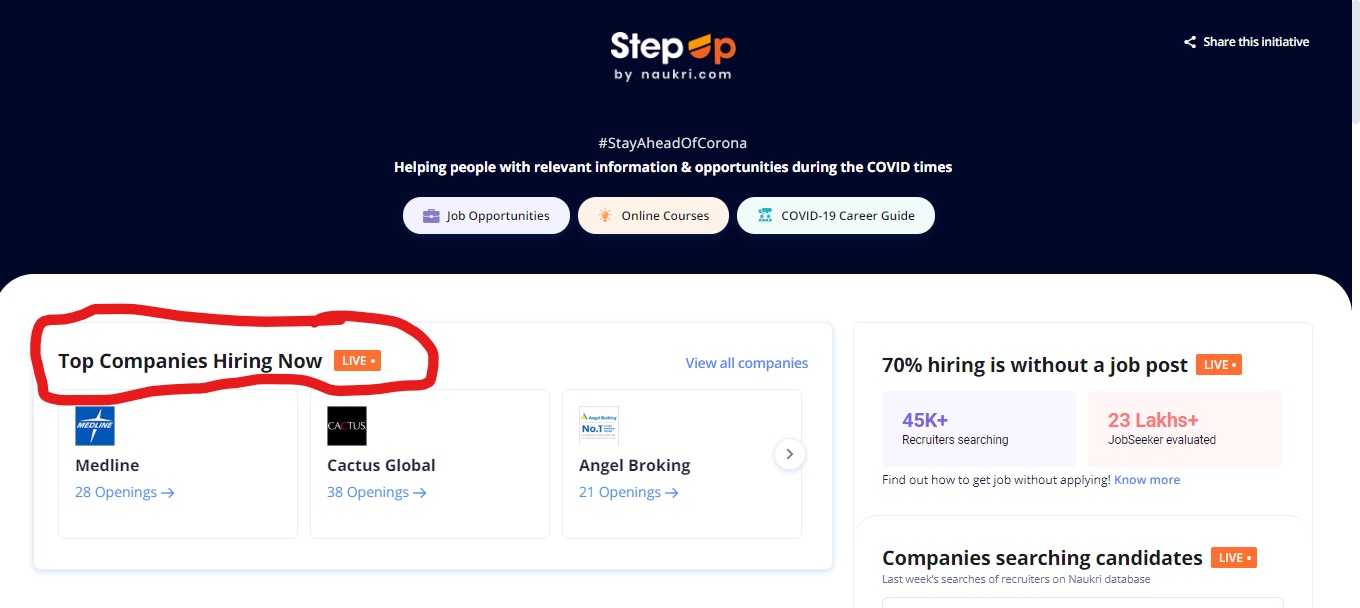 Step 5: Select the company of your choice.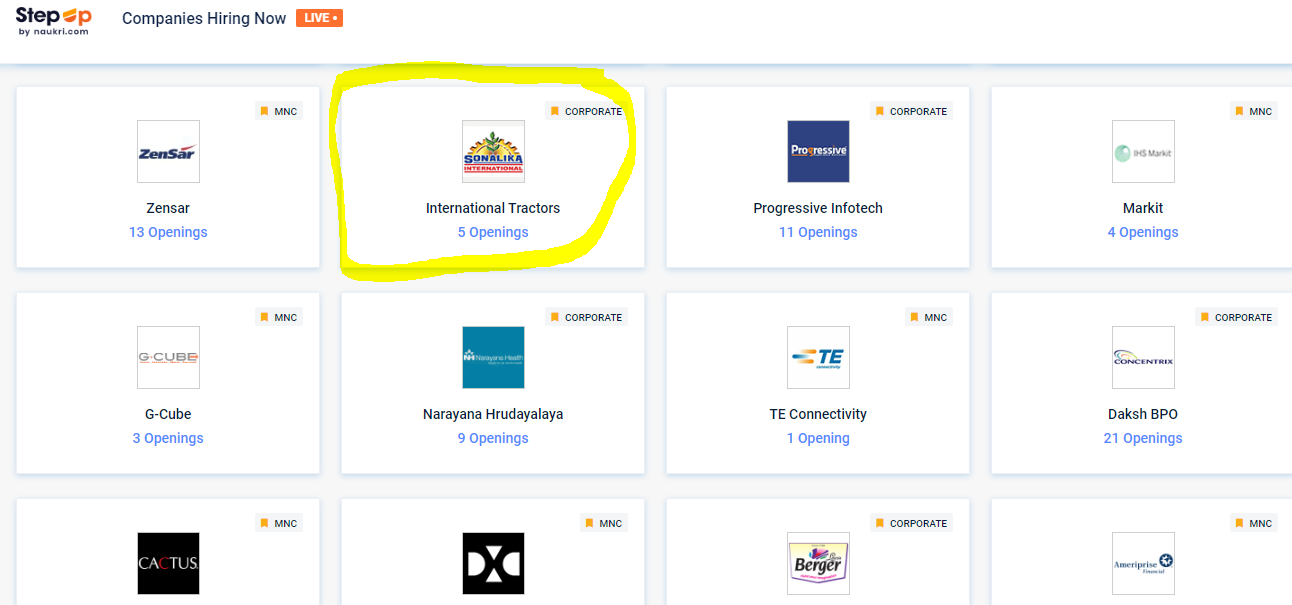 Step 6: Set the filter as desired.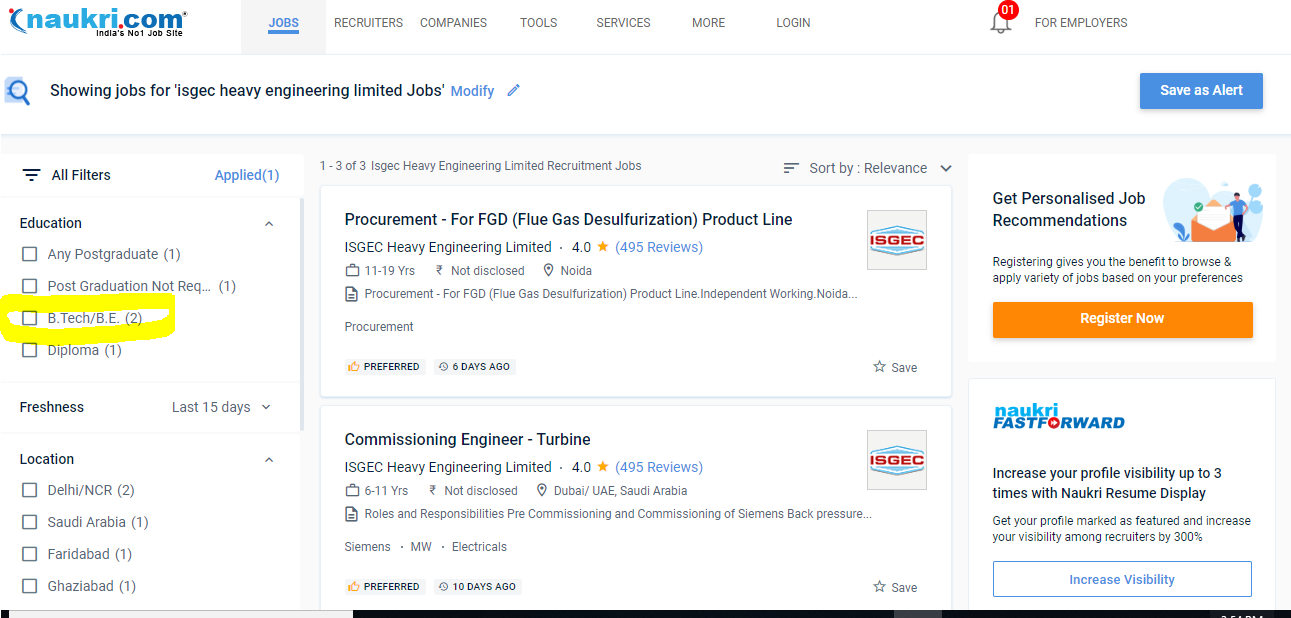 Step 7: Apply from the openings provided.
2. Get job recommendations every day
Since the world moved to faster & compact ways of technology, everything needs to be convenient, even finding jobs.
Thats is where Naukri mobile app comes into picture.
Once you made your profile & updated your resume suitable for a civil engineering career, Naukri mobile application finds apt jobs for you to choose from.
If that wasn't enough, it also sends notifications to your mobile handset with every day new job recommendations suiting your profile.
In this time of the global pandemic, your prospects for finding the right job are bright with Naukri mobile application.
3. Career guide & interview advice
Finding the right civil engineering career can prove to be tricky at times.
Confusion & dilemma can take over your mind to bring much chaos.
All you need at this time is the right career guidance & who else to consult for this than the best.
Naukri blog gives you detailed insights into how to find the right career the best way.
Informative blogs such as What is Civil Engineering? ,
Civil Engineering Interview Questions & Answers not only guide you as to how to find a great career in civil engineering but also prepare you for interviews as per the industry standards.
4. Reviews & interview questions & answers
No matter how bright you may be in your field, it all comes down to your interview which determines your career ahead.
Also talent needs the right place. Imagine being stuck in the wrong company with the right skills.
Well, nothing could prove worse than that for your career.
Thats is why we highly recommend AmbitionBox to help you discover great places to work.
AmbitionBox provides you genuine reviews written by current or previous employees about their company along with interview questions & answers asked during the interview process.
Along with that, it also provides you with details of salary trends, an overview of the companies & so much more.
We highly recommend you to visit AmbitionBox before you start looking for jobs in engineering.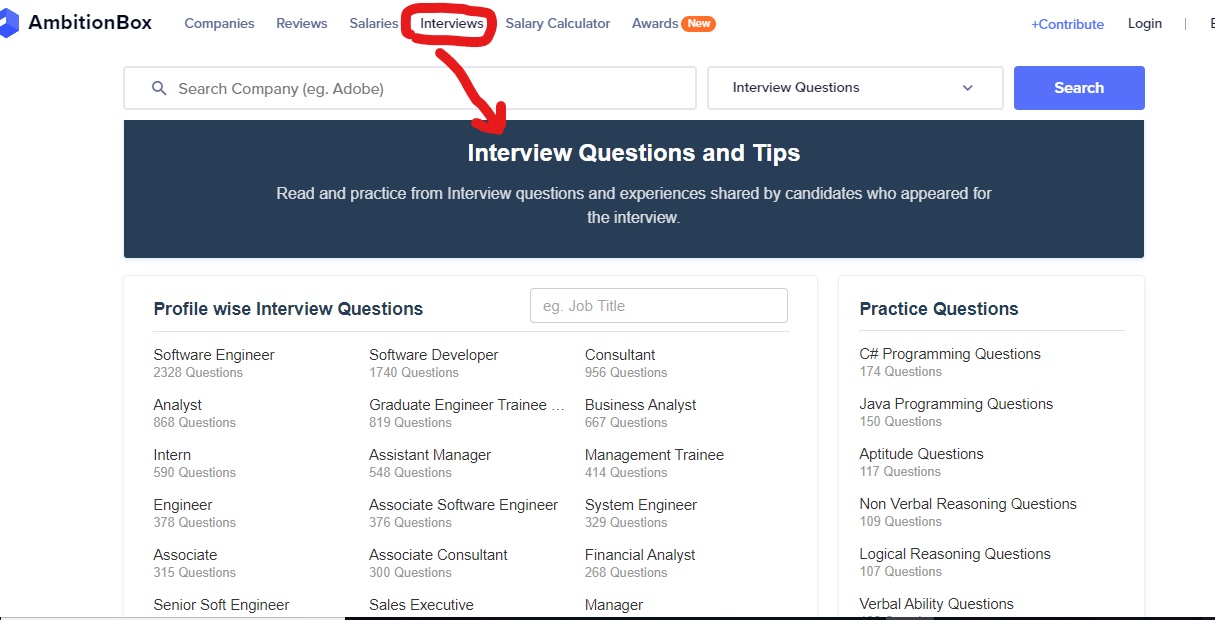 5. Professional services
While there may be an opportunity, it's important that it grabbed the right way.
Due to the surge in job cuts due to the pandemic, there is a lot of competition for each opening in each company.
The best way to get through the finest is through a finest resume. After all, a resume determines your first impression.
It's seen across all sectors that professionally written resumes get shortlisted more than the normal ones.
This is because of the pattern of writing, information placement, amount of information provided, etc.
While a career is at stake, even a little mistake might land you compromising with your career choice.
Naukri.com also provides professional resume writing services to ensure that your chances of getting shortlisted are extremely high.
This service not only boosts your chances in a particular company but also ensures that your resume gets noticed across all the companies you apply for.
None of us know for how long would this pandemic lasts, but what we do know is that life has to go on.
If you seeking a job out there, have faith, we are here to help.
Best of luck!