Focusing entirely on helping employees find the best places to work, AmbitionBox announced winners for the first edition of "Best Places to Work in India Awards 2021".
These awards are employee choice awards, based on ratings of employees who have worked in that particular company in the year 2020.
In this award series, top companies were recognized and awarded based on the review of the employees who have been a part of that particular company.
Amongst other winners, Tata Motors was awarded "Best Mega Company" in the category of Best Mega Companies in India 2021 .
Headquarter in Pune, Maharashtra, Tata Motors Group , is a leading automobile manufacturing company in India.
Listed amongst fortune 500 companies, Tata Motors has its global footprints well imprinted across the globe.
Founded by JRD Tata in 1945, Tata Motors is now a $35 billion organization that is considered to be India's largest OEM specializing in a diverse range of smart & integrated e- mobility solutions.
The core portfolio of the company includes manufacturing a diverse range of cars, SUVs, commercial vehicles & defense vehicles.
Based on 6.8K reviews on AmbitionBox, overall review rating of Tata Motors is 4.1 by its previous employees.
As per reports by Business Standard, Tata Motors to remain sharply focused on high-growth segments of the market in the year 2021.
This brings the expectation of a steady growth of the company at the forefront in 2021.
What is it Like to Work in Tata Motors?
Tata Motors has earned a reputation of being one of the best companies to work for in India.
Although employees have expressed a lot of positives about Tata Motors,
Tata motors are rated 4.1 by employees for its company culture.
Employees feel that Tata motors are one company that believes in providing its employees a great work culture to enhance their skills & felicitate growth.
The environment provided to employees is of a positive one & emphasis is laid on polishing skills & providing an atmosphere of learning & opportunities.
Tata Motors has always had a reputation of providing satisfying job security to its employees.
This makes job security a highlight of this company.
While the hire & fire policy is kept on a back seat, Tata motors give support to its employees to experiment without worrying about their job safety.
With an impeccable record of work satisfaction, work-life balance & skill development, Tata motors give its employees all the best possible grounds to maximize growth opportunities.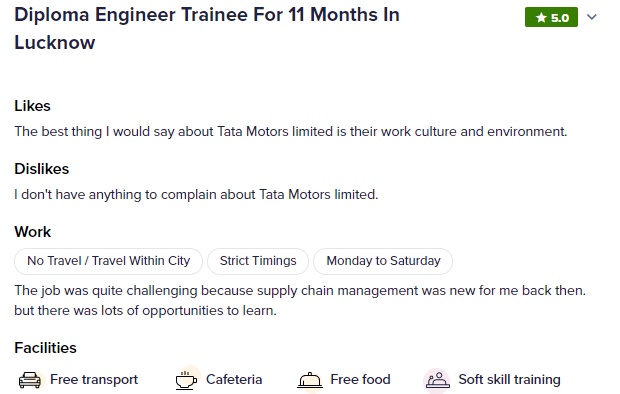 Why do Employees Like to Work in Tata Motors?
Apart from being a Mega company, there are many reasons why employees like to work with Tata Motors.
Here are some top-rated reviews which throw some light on the same.
Work & Company Culture
Most employees seem to appreciate the company culture & work atmosphere. The learning curve within Tata Motors seems to impress a lot of its previous & present employees who like to talk about it while reviewing the company.
Here are a few reviews which highlight exactly that.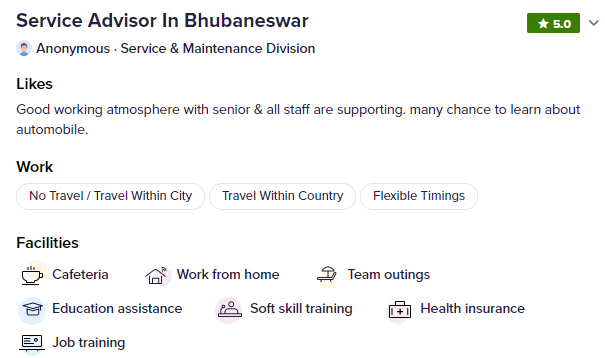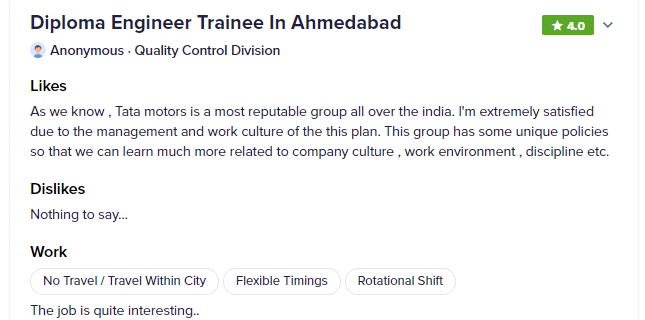 Work Life Balance
Tata Motors is also highly rated for its work life balance. Evident from reviews on AmbitionBox, Tata Motors has best reviewed work life balance.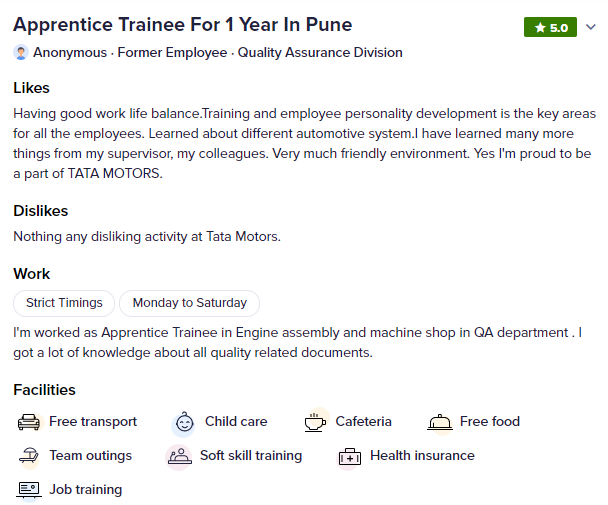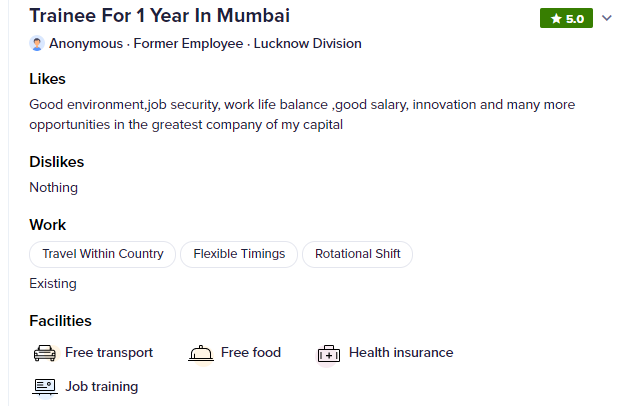 Salary of Popular Roles in Tata Motors
Here is the salary structure of some popular roles in Tata Motors: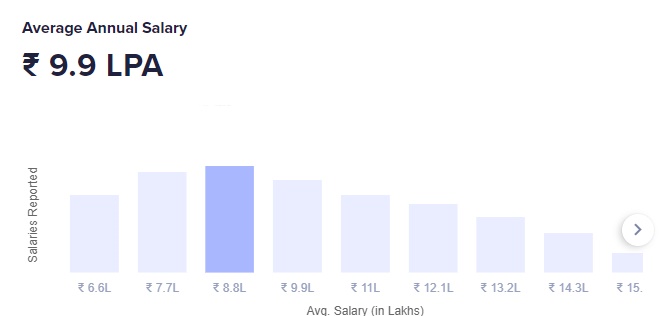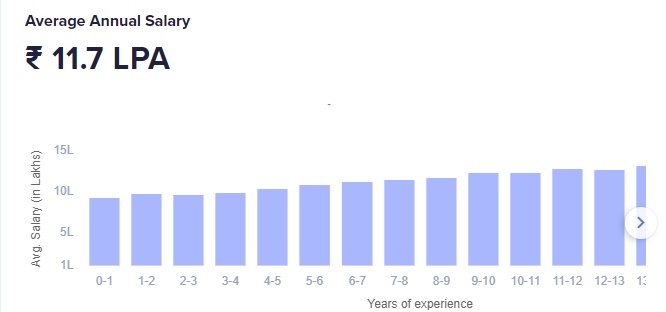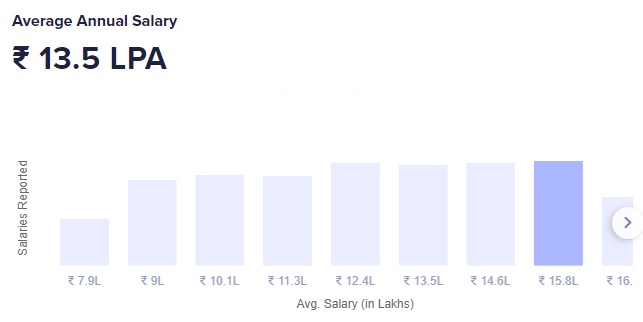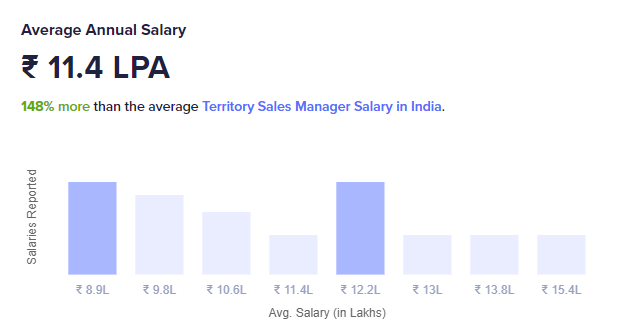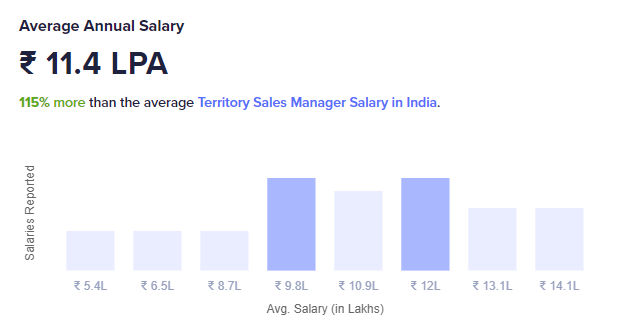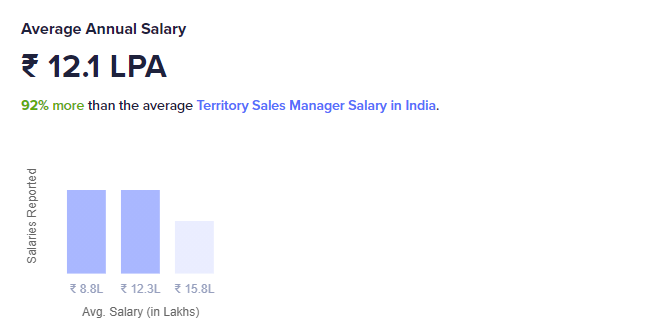 What are the Best Benefits That Tata Motors Gives to its Employees?
Tata Motors is one of the leading giants of the business world, however, it also is considered to be quite an employee-centric company.
Tata Motors has also looked after its employees for their growth & betterment.
Thus a lot of lucrative benefits are provided by Tata Motors to its employees. Some of these benefits are listed below:
1. On Job Training
Many employees of Tata Motors have appreciated the fact that Tata Motors provides on-the-job training which helps them to understand the process better.
While most companies are now following the same model to ensure maximum productivity, Tata Motors is considered to be a pioneer for the introduction of the training model.
Many employees have put a word in stating how job training has made their careers grow faster than expected.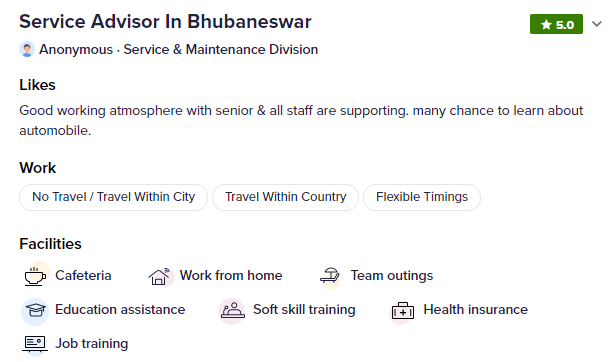 2. Cafeteria
Well, all work & no play makes any employee dull. Tata motors has indeed this aspect too seriously & thus provided its employees with best in class cafeteria & recreation area.
The cafeteria is huge & can cater to culinary needs of employees whenever the need be.
That is why many employees have shown their gratitude for the same through their reviews.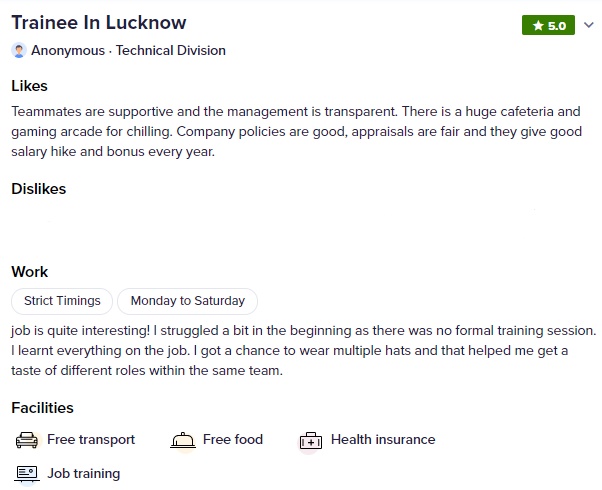 3. Insurance
As per the reviews of previous & current employees, Tata Motors provides medical insurance to its employees & their families.
This shows the employee-centric approach of the company & makes the employer-employee relation much stronger.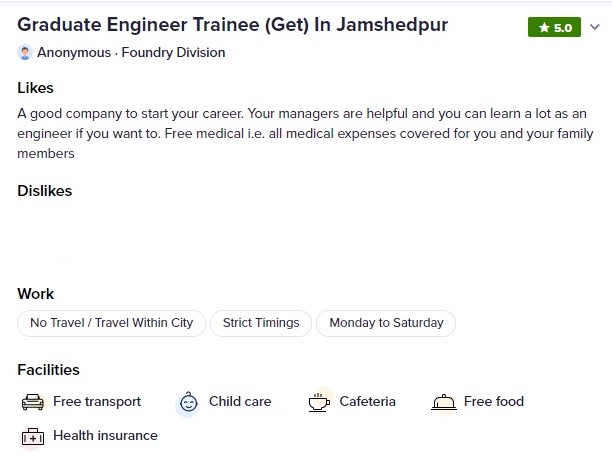 Jobs in Tata Motors
Getting a job in Tata Motors is a dream come true for many & rightly so.
Here are some job openings in Tata Motors which may prove helpful:
The best way to crack a interview in Tata Motors is being well prepared beforehand.
Now the question is how can that be done?
Well, the solution lies on the AmbitionBox website.
AmbitionBox not only provides details about the interview process, but also provides a detailed list of questions & answers asked during a interview in Tata Motors.
Along with questions & answers, AmbitionBox also provides details of popular job portals job seekers use to get interviews in Tata Motors, Genre-wise segregation of interview questions & answers depending upon which position a candidate is applying for, designation wise interview questions & much more.
These interview questions are posted by candidates who have gone through the interview process at Tata Motors. Thus making the interview questions reliable to work on.
All the above mentioned factors, make Tata Motors a well deserved winner of Employee Choice Awards by AmbitionBox for Best Mega Companies in India 2021.